Politics
In N.H., Ivanka Trump 'sounded like a closet Democrat'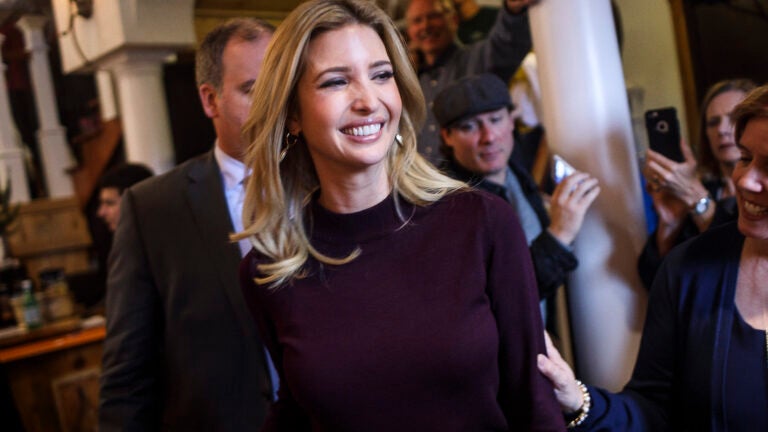 HOLLIS, N.H. — Standing before a small crowd packed inside a winery, Ivanka Trump made an earnest case Thursday for why the country would be better off in the hands of her father, Republican presidential nominee Donald Trump.
During the 30-minute Town Hall-style event, Trump's daughter talked about issues that affect female voters — the joys and hardships women in business face, the need for more affordable child care, pay equality, work/life balance — all without once mentioning her father's rival for the White House, Hillary Clinton. The marked contrast in volume and content to her father's raucous campaign rallies could not escape notice.
"She sounded like a closet Democrat," Mark Ferrin, 66, of Keene, said when the event concluded. "She spoke to a lot of things that were closer to the middle. I would rather vote for her than her father."
Read the complete story at BostonGlobe.com.
Don't have a Globe subscription? Boston.com readers get a 2-week free trial.