Politics
Donald Trump goes after Elizabeth Warren one last time before Election Day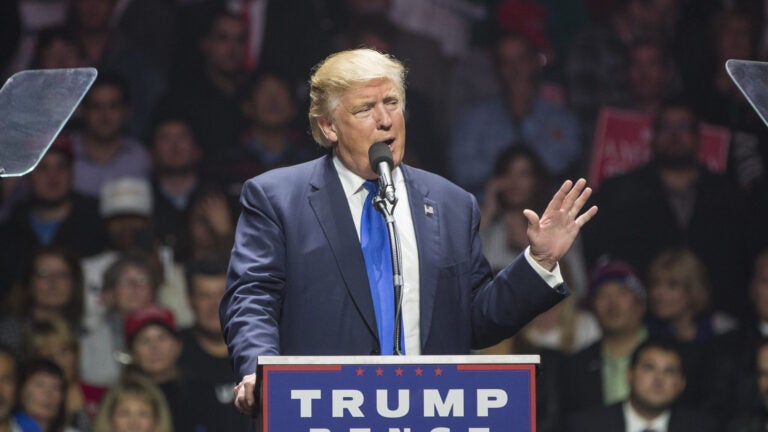 Donald Trump went after Sen. Elizabeth Warren one last time before Election Day, during a rally in Manchester, New Hampshire, Monday night.
.@RealDonaldTrump on @SenWarren: "She is a terrible human being." pic.twitter.com/kDFfckeXYP

— POLITICO (@politico) November 8, 2016
During his speech, Trump told the crowd that "Massachusetts is represented by Pocahontas," adding that he thinks Warren is "a terrible person."
"You know Clinton thinks she is doing herself a favor to use this woman as a surrogate," he said. "Everybody that watches her, they say she is a terrible human being."
Also in his speech, Trump told the crowd that New England Patriots quarterback Tom Brady voted for him, and then went on to read a letter he said he received from Patriots coach Bill Belichick.
"I'll make you a deal," he said. "You can have Pocahontas, I'll take Tom Brady and Bill Belichick."
Trump also referenced former Boston Red Sox pitcher Curt Schilling, who said last month he may run against Warren for her U.S. Senate seat (if his wife agrees).
"I hear a very great baseball pitcher is going to challenge her. … I don't know if he's going to do it, but he's a great guy," Trump said.
The disdain between Trump and Warren is nothing new. Warren has become known for her strong criticisms of Trump and her Twitter fights with the Republican nominee throughout his campaign.