Politics
Here are 5 reasons why Trump is our new president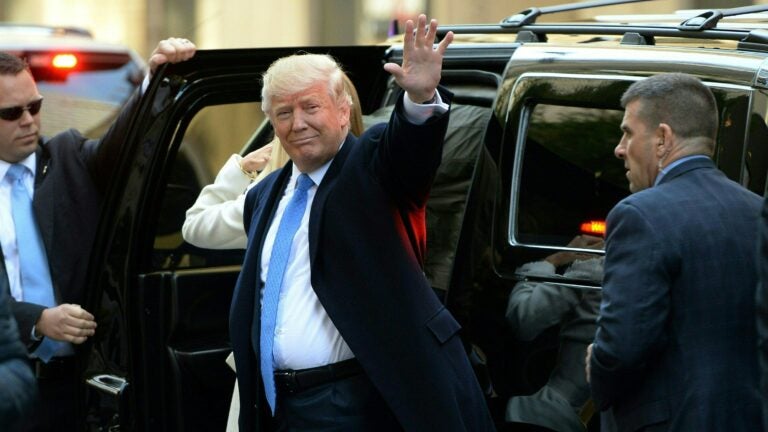 Donald Trump proved the pollsters, predictors, and, yes, "haters and losers" wrong on Tuesday night with a shocking win over Democratic rival Hillary Clinton. Here are five of the biggest reasons why he was able to do so.
Dissatisfaction and anger at Washington, D.C.
Hope and change were the forces that ushered President Barack Obama into office in 2008. And anger and change will be the forces that push him out.
Trump had long been seen as the agent of change, and he has said he plans to "drain the swamp" of our nation's capital. Despite Clinton's status as the first female presidential nominee, she became the representation of the political establishment. That was a fatal position in this political climate, according to exit polls, as four in 10 voters said they wanted the next president to bring "needed change." Trump won those voters handily.
The electoral college
Clinton and Trump remain fairly even in the popular vote, and Clinton is expected to pull forward as more California votes come in. (The New York Times estimates she will win the popular vote by about 0.6 percent.) Clinton's problem was that she built up her lead with big wins in states that she won easily, while Trump edged by with small margins in key swing states like Florida, North Carolina, and Michigan.
In 2000, Democrats watched as Al Gore won the popular vote by 0.5% but lost the electoral college by 5 votes. This election's results look to be even more dissonant on both sides, and will surely lead to calls to end the electoral college.
The gutting of the Voting Rights Act and new voting restrictions
This was the first election since the 2013 Supreme Court case Shelby County v. Holder, which tossed out parts of the Voting Rights Act that protected the vote in states with a history of voter discrimination. Since then, GOP-led legislatures in places like North Carolina have raised the barrier to voting with less early voting, fewer polling places, and additional voter ID or residency requirements.
Those issues predominantly affected turnout among minorities, who tend to vote Democratic. For example, the North Carolina state Republican party issued a gleeful press release on the low turnout numbers for Democratic early voters. Those lower numbers likely had to do with the widespread cuts on hours and polling places throughout the state.
The FBI's renewed investigation into Clinton's private email server
Just two weeks ago, polls showed Clinton with a dominant lead and a clear path to victory. But FBI Director James Comey's reopening of the investigation into Clinton's private email server sent her support into a tailspin and brought Trump back within striking distance.
The new investigation, of course, was quickly closed without any additional charges or discoveries. Still, it played a major role in bringing her support down and over to Trump, who would capitalize on Election Day.
Trump's one-man Get Out The Vote operation
Clinton's team had the staff, the technology, the money, and the infrastructure for this campaign. Trump had, well, Trump.
The Clinton campaign was bullish on its plan to get voters out to the polls with advertising, volunteers, and many more field offices than Trump. Despite that built-in advantage, Trump's face and message were on TV constantly, taking advantage of free news cycles. That turned out to be the great equalizer.
Indeed, the target of all of Trump's focus, white working-class and less-educated men, strongly responded to his candidacy. Nate Cohn of The New York Times summed up that dynamic, and their defining role in this election, in this tweet.
How to think about this election: white working class voters just decided to vote like a minority group. They're >40% of the electorate.

— Nate Cohn (@Nate_Cohn) November 9, 2016