Politics
Hillary Clinton shares an uplifting message for young women and young girls in emotional concession speech
"Never doubt that you are valuable and powerful and deserving of every chance and opportunity in the world to pursue and achieve your own dreams."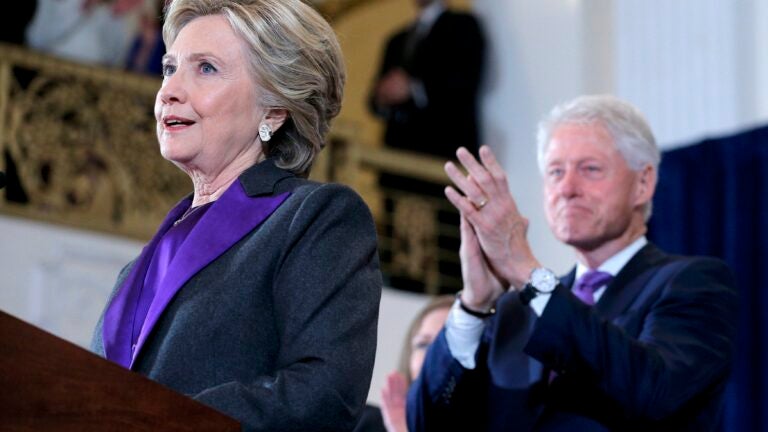 Hillary Clinton kept her composure when she conceded the 2016 presidential election to Donald Trump in a speech in New York Wednesday morning, but there was one moment where her voice cracked just a little.
It happened when the nation's first female presidential nominee spoke directly to the women and young girls who supported her campaign. She struck a hopeful note, encouraging them to always follow their dreams.
"To all the women, and especially the young women who put their faith in this campaign and in me," Clinton said, flanked by her husband Bill and running mate Tim Kaine. "I want you to know that nothing has made me prouder than to be your champion."
Clinton had a similarly empowering message for young girls who were watching her speech on TV.
"To all the little girls watching this," Clinton said. "Never doubt that you are valuable and powerful and deserving of every chance and opportunity in the world to pursue and achieve your own dreams."
Clinton concluded the speech with a call for unity that referenced her "Stronger Together" campaign slogan.
"We are stronger together and will go forward together," Clinton said. "And you should never, ever regret fighting for that."