Politics
In first post-election comments, Bernie Sanders presents Donald Trump two paths going forward
The Vermont senator suggested potential for cooperation, given some conditions.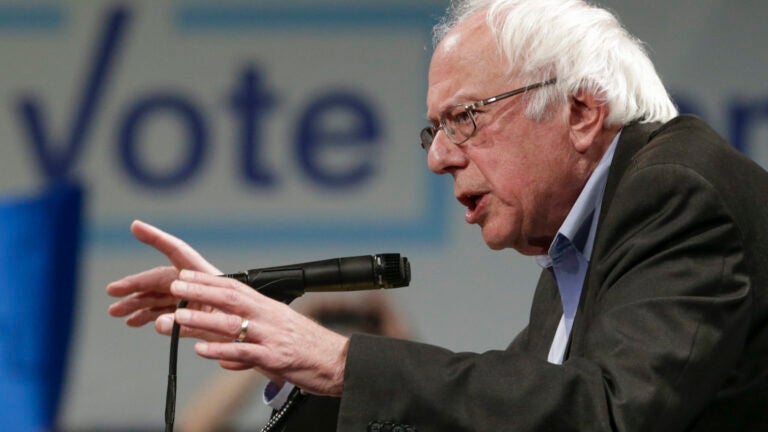 In his first statement following the election of Donald Trump, Bernie Sanders acknowledged the populist appeal the two shared and suggested a way forward for the Republican president-elect to work with Democrats.
"Donald Trump tapped into the anger of a declining middle class that is sick and tired of establishment economics, establishment politics and the establishment media," the Vermont senator said in a statement Wednesday.
Sanders decried the loss of "decent paying jobs" overseas, as well as the sense of an unequal playing field for the working class and growing economic inequality.
In his statement, the former Democratic presidential candidate presented Trump with somewhat of an ultimatum looking ahead to the next four years of governance.
"To the degree that Mr. Trump is serious about pursuing policies that improve the lives of working families in this country, I and other progressives are prepared to work with him," Sanders said.
"To the degree that he pursues racist, sexist, xenophobic and anti-environment policies, we will vigorously oppose him," he added.
Sanders's statement Wednesday echoes that of fellow New England senator and progressive Democrat, Elizabeth Warren.
In a statement earlier Wednesday, the Massachusetts senator and intense critic of Trump offered "to put aside our differences and work with him" to rebuild the economy for working families.
Another progressive, House Minority Leader Nancy Pelosi, jumped on Trump's proposal to invest $1 trillion in the country's infrastructure. In a statement Wednesday, Pelosi said she could work with the Republican to "pass a robust infrastructure jobs bill."
Sanders's statement Wednesday evening, which the senator linked to on Twitter, was the first time he had commented on Trump's defeat of Hillary Clinton in the general election. Both publicly and on social media, Sanders had stayed silent since early Tuesday evening on both his campaign and official Senate office fronts.
Earlier Wednesday morning, CNN's Jeff Zeleny reported that a top Sanders advisor told him the campaign had "nothing polite to say right now."