Politics
Elizabeth Warren says she'll work with President Trump, but warns she's ready to fight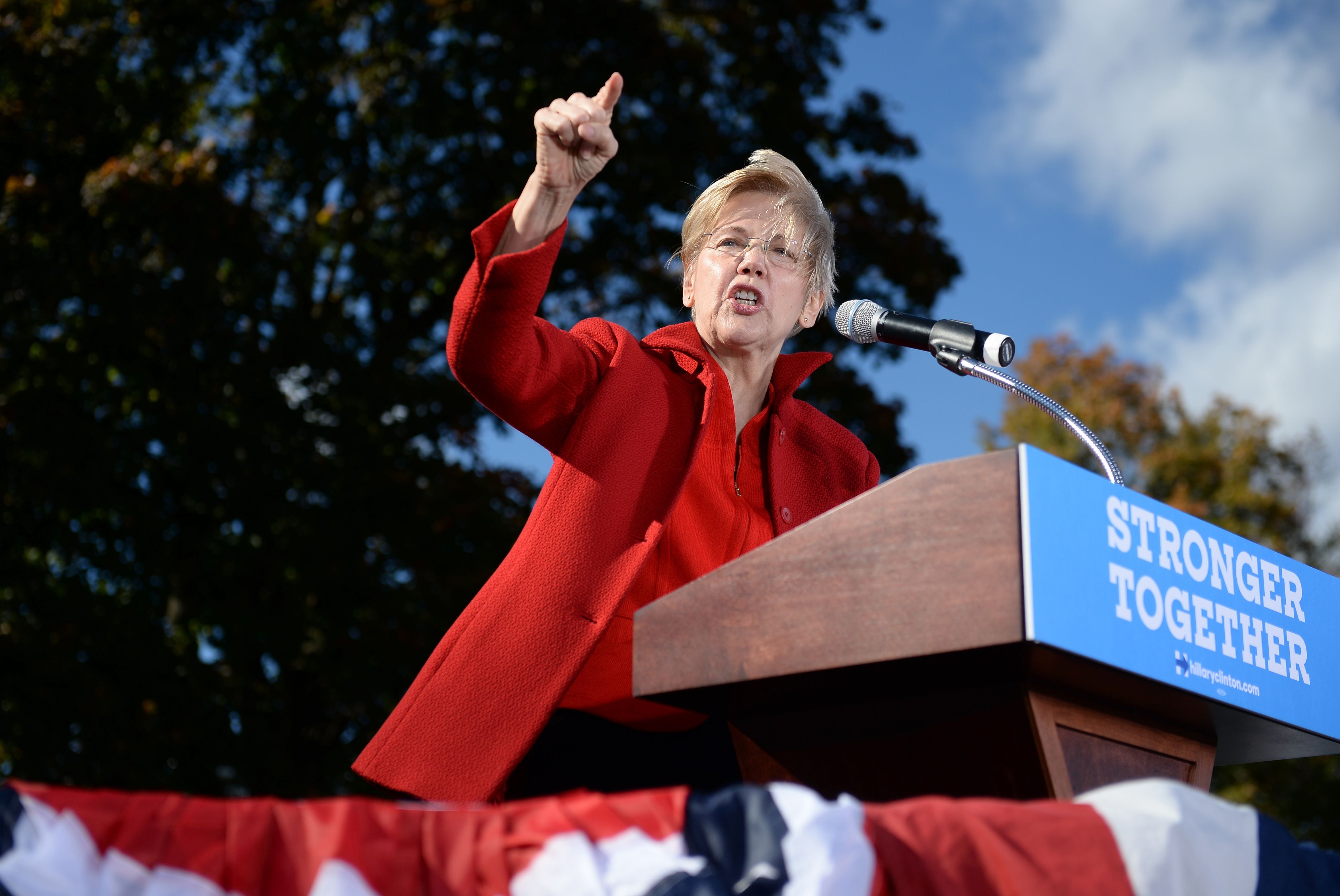 Donald Trump's fiercest liberal critic, Sen. Elizabeth Warren, conceded on Thursday that she is ready to work with the president-elect — but warned she is ready to wage a prolonged fight against him.
In a speech Thursday to the AFL-CIO in Washington, D.C., Warren exhorted Trump to "chart a difference course" from the "toxic stew of hatred and fear" that characterized his presidential campaign. She criticized both sides of the aisle for ignoring the populist anger felt by many Americans and issued a call-to-arms for her fellow Democrats to stand up for vulnerable Americans.
"We will stand up to bigotry," she said. "There is no compromise here. In all its forms, we will fight back against attacks on Latinos, African Americans, women, Muslims, immigrants, disabled Americans — on anyone."
The Massachusetts senator warned she and other progressive Democrats would battle Trump "every step of the way" on any efforts to "gut" the Dodd-Frank Wall Street reform act, deport undocumented immigrants, repeal the Affordable Care Act or cut taxes for the wealthy.
"Donald Trump claimed to support closing the carried interest loophole and other loopholes," she said. "We need a fairer tax system, but if Republicans want to force through massive tax breaks that blow a hole in our deficit and tilt the playing field even further toward the wealthy and big corporations, then we will fight them every step of the way."
However, Warren also acknowledged that millions of Americans voted for Trump out of deep frustration with the political status quo and cited exit polling that found nearly three-quarters of voters believed "the American economy is rigged to advantage the rich and powerful."
"We should hear the message loud and clear that the American people want Washington to change," she said. "It was clear in the Democratic Primaries.  It was clear in the Republican Primaries."
It was also clear on Election Day, she added.
"President-Elect Trump spoke to these issues," Warren said.
The Massachusetts senator highlighted a slate of proposals and commitments Trump made during his campaign on which she believed they shared common ground.
He criticized Wall Street and big money's dominance in Washington-straight up. He supported a new Glass-Steagall. He spoke of the need to reform our trade deals so they aren't raw deals for the American people. He said he will not cut Social Security benefits. He talked about the need to address the rising cost of college and about helping working parents struggling with the high cost of child care. He spoke of the urgency of rebuilding our crumbling infrastructure and putting people back to work. He spoke to the very real sense of millions of Americans that their government and their economy has abandoned them. And he promised to rebuild our economy for working people.
Following Trump's election night win Wednesday, progressives such as Sen. Bernie Sanders and House Minority Leader Nancy Pelosi also said they could be willing to work with the president-elect, despite the vociferous criticisms of the Republican during the campaign (Pelosi specifically mentioned Trump's proposal to invest $1 trillion in infrastructure, even though the plan has also garnered criticism from the left).
"Let me be 100 percent clear about this," Warren said Thursday. "When President-Elect Trump wants to take on these issues, when his goal is to increase the economic security of middle class families, then count me in."
Lastly, Warren called for reforms that would decrease the influence of money in politics, which she said the American people loudly support, and criticized both parties for ignoring the issue.
"For years, too many Republicans and too many Democrats have refused to hear their demands," Warren said.
"When Bernie Sanders proved his independence by running a campaign based on small dollar contributions and when Donald Trump promised to spend his own money, both were sending an important message that they could not be bought," she said. "And once again, if Donald Trump is ready to make good on his promise to get corruption out of politics, to end dark money and pay-to-play, count me in."
With Republicans in control of the House, Senate and presidency, Warren said the role of the Democratic Party was to "fight harder" on those issues.
"The time for ignoring the American people is over. It's time for us to come together to work on America's agenda," she said. "Democracy demands that we do so."