Politics
Mitt Romney called to congratulate Donald Trump on his election night win
"Very nice!" the president-elect said of the call Sunday.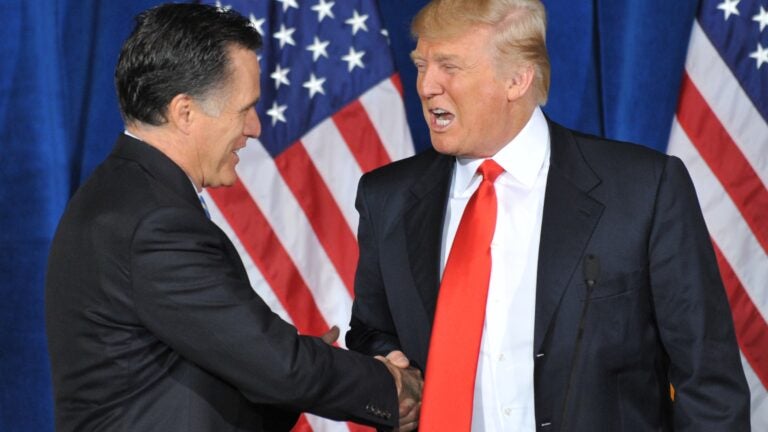 Donald Trump may have received roughly a half-million fewer votes than Mitt Romney did in 2012. But the 2016 Republican nominee nevertheless pulled off Tuesday what his predecessor could not.
Despite the recent bitterness between the two Republicans, Romney paid Trump a congratulatory phone call for his election night win.
In a tweet Sunday morning, the president-elect said the call was "Very nice!"
Mitt Romney called to congratulate me on the win. Very nice!

— Donald J. Trump (@realDonaldTrump) November 13, 2016
A source familiar with the call confirmed Sunday that the former Massachusetts governor did indeed call Trump to congratulate him.
Romney, the 2012 Republican presidential nominee, had been one of the most early and direct Trump critics within the party. In May, he said he would not vote for either Trump or Democratic nominee Hillary Clinton.
According to a New York Times report Friday, Trump "quietly reached out" to Romney following the former's surprise general election win Tuesday night.
The following morning, Romney extended his "best wishes" to the "duly elected president."
Best wishes for our duly elected president: May his victory speech be his guide and preserving the Republic his aim.

— Mitt Romney (@MittRomney) November 9, 2016
As Trump proceeded to tweet Sunday, he also received "Very nice!" calls from former Republican Presidents George H.W. Bush and George W. Bush, as well as former GOP presidential candidates, former Florida Gov. Jeb Bush and Ohio Gov. John Kasich, all of whom also refused to vote for their party's nominee.