Politics
Sen. Ed Markey says Donald Trump's top aide Steve Bannon is a 'white nationalist'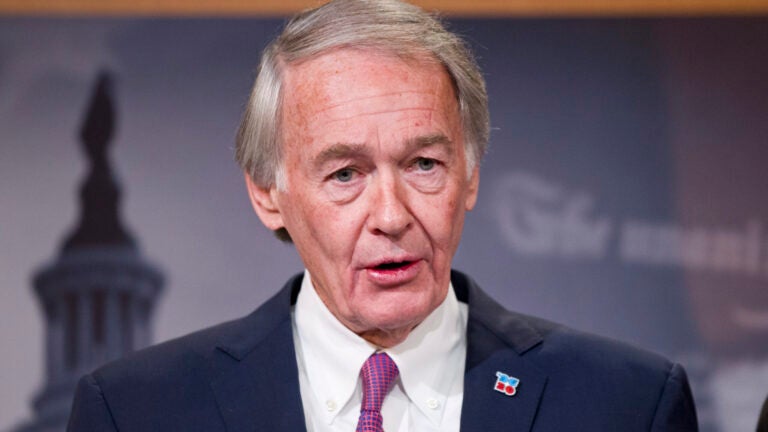 There will be no olive branches from Sen. Ed Markey. At least not after Donald Trump's latest controversial move.
In a statement Monday, the Massachusetts Democrat said the president-elect "will forever poison the well with Congress and the American people" with his appointment of "white nationalist" Steve Bannon to a senior White House position. Bannon took a leave as executive chairman of Breitbart News when he joined Trump's campaign in August.
While some of his fellow progressives had previously suggested a conditional willingness to work with the Trump administration, Markey was uncompromising in his words.
"If Donald Trump wants to keep his word and unify the country, he must call on all of his appointments to repudiate any and all past affiliations with hate groups, and he himself must denounce anyone who has affiliations with groups whose stock and trade is hate and violence against the American people," the senator said.
As The New York Times reported Monday, Trump's appointment of Bannon—who joined the Trump campaign as a top advisor in August—has been criticized as giving a White House voice to anti-Semitic, racist, and white nationalist ideologies at times promoted on his website.
Read Markey's full statement below:
"If the saying is true and you are the company you keep, Donald Trump has chosen to champion the positions of neo-Nazis, white nationalists and anti-Semites by appointing Steve Bannon as chief strategist and senior counselor.

"There is no place in our society, let alone the White House, for purveyors like Steve Bannon of hate and violence against any group of Americans. President-elect Trump will forever poison the well with Congress and the American people by appointing a figure who has fueled the rhetoric and activities of hate groups that actively promote violence against immigrants, Muslims, women, African-Americans, the LGBTQ community, and people of Jewish faith.

"If Donald Trump wants to keep his word and unify the country, he must call on all of his appointments to repudiate any and all past affiliations with hate groups, and he himself must denounce anyone who has affiliations with groups whose stock and trade is hate and violence against the American people.

"Right now, we are in an epic battle for our democracy. The stand we take today will determine if future generations live in a nation founded on hope or fueled by hate. Today, and every day moving forward, we must always be guided by the principles and values of our nation — justice, tolerance, liberty, and equality — for all races, creeds, colors, faiths and origins."