Politics
Bernie Sanders got 4,493 write-in votes in New Hampshire
He got even more in Vermont.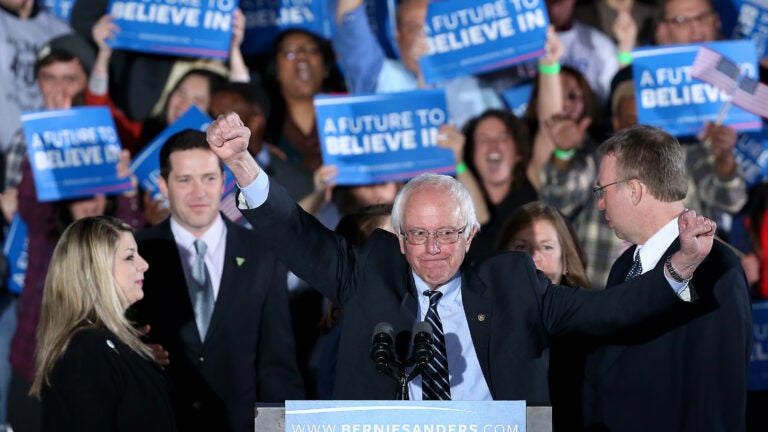 One can only imagine if Bernie Sanders managed to spoil a decisive election in New Hampshire for Hillary Clinton.
The Vermont senator—who was actively campaigning for Clinton and not on the ballot last Tuesday—received 4,493 votes in New Hampshire, according to the state's official tally of write-in votes.
Alas, Clinton did beat now-President-elect Donald Trump in the Granite State, though by an even narrower margin: 2,573 votes. The Associated Press called the race on Monday, though it made no difference in the ultimate outcome of the election.
Sanders, who won New Hampshire's Democratic primary last February decisively, was the leading write-in vote-getter in the state's general election. Republican Ohio Gov. John Kasich, another presidential also-ran, was second with 1,365 votes.
Former Massachusetts governor and 2012 Republican nominee Mitt Romney was written-in on 540 ballots.
Perhaps more strikingly, Sanders received more than 18,000 write-in votes in his home state of Vermont, according to the state's election results. In other words: 5.67 percent of the total ballots cast.
The figure was also more than the combined total ballots cast for Libertarian Party nominee Gary Johnson (10,078) and Green Party nominee Jill Stein (6,758), both of whom were actually on the ballot.
New England Patriots quarterback Tom Brady got nine votes in Vermont. Patriots coach Bill Belichick got seven.