Politics
Elizabeth Warren is not a fan of the fast-food CEO that Donald Trump just picked for labor secretary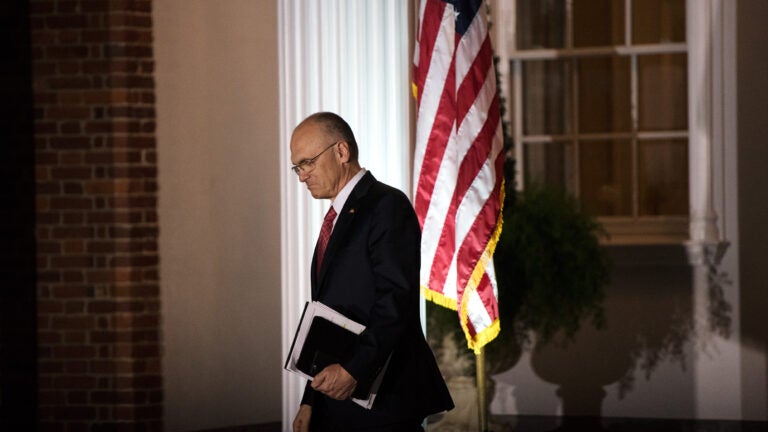 Elizabeth Warren did not have any kind words for Andrew Puzder, the CEO of the parent company of Carl's Jr. and Hardees, who was appointed Thursday by Donald Trump to lead the Department of Labor.
Warren, who since the election has repeatedly questioned Trump's commitment to the economic populism on which he built his campaign, called the president-elect's pick for labor secretary "a slap in the face" to the working class.
"Throughout his entire career, Andrew Puzder has looked down on working people," the Massachusetts senator said Thursday evening in a statement.
"At Hardees and Carl's Jr., he got rich squeezing front-line workers on wages, overtime, and benefits, all while plotting to replace them with machines that are so much better than workers because they are 'always polite' and 'never take a vacation,'" she said, referring to comments Puzder made espousing the benefits of fully automated restaurants.
"Appointing Puzder to run the federal agency responsible for protecting workers is a slap in the face for every hard working American family," Warren added.
A lawyer-turned-millionaire fast-food executive, Puzder has been an outspoken critic of increasing the minimum wage and of the Affordable Care Act, both of which he has said hamper economic growth. As CNN reported Thursday, Puzder's company, CKE Restaurants, has spent $20 million in the last four years defending itself in overtime lawsuits. In 2004, the company paid out $9 million to settle a class-action lawsuit over allegedly withheld overtime.
In an interview with Business Insider earlier this year, Puzder said government wage regulations, combined with advances in technology, made swapping employees with robots increasingly appealing.
"They're always polite, they always upsell, they never take a vacation, they never show up late, there's never a slip-and-fall, or an age, sex, or race discrimination case," he said.