Politics
Watch Elizabeth Warren, Marty Walsh, and other health care law supporters speak at Faneuil Hall rally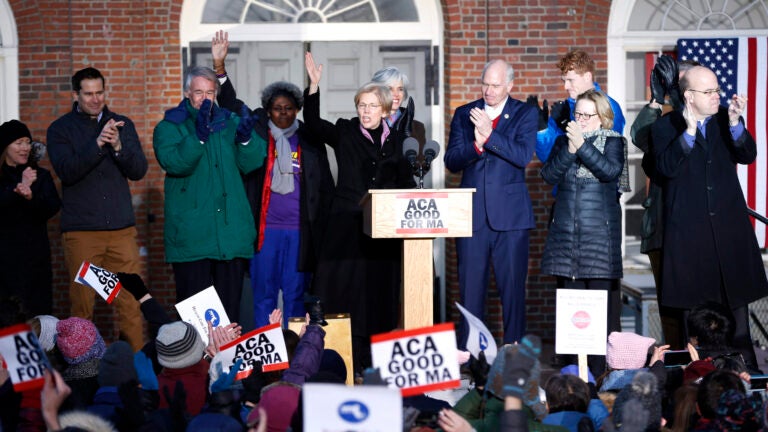 An estimated 6,000 people gathered at the steps of Faneuil Hall on Sunday, rallying in support of the Affordable Care Act, as Congressional Republicans move to repeal the landmark health care law.
They were joined by nearly the entire Massachusetts Congressional delegation, including Democratic Sens. Elizabeth Warren and Ed Markey and all but two members` of Congress, according to The Boston Globe. Boston Mayor Marty Walsh also spoke at the rally, which was part of demonstrations organized nationwide in protest of repealing the law, popularly known as Obamacare.
The rally Sunday in Boston included speeches from Walsh, Warren, and others, including individuals whose lives were affected positively by the Affordable Care Act. On his Twitter account, Markey posted a live stream of the event, which can be viewed in full below:
Proud to join @elizabethforma, @MartyForBoston & thousands in #Boston for #OurFirstStand – rally to save #ACA https://t.co/YtIbSYhgEC

— Ed Markey (@EdMarkey) January 15, 2017
The Globe also published a photo gallery of the speakers and massive crowds outside the historic building Sunday. Read the full account of the rally here.