Politics
This is why Inauguration Day is held on Jan. 20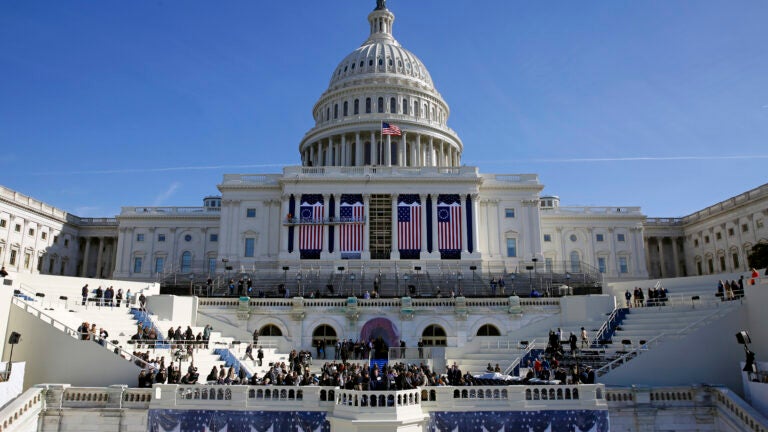 On Jan. 20, President-elect Donald Trump will become the 45th President of the United States, but only the 14th president to be sworn in on this historic date, which was established in 1933 as the legal Inauguration Day.
Before that, presidents-elect were sworn in on March 4, dating all the way back to George Washington's second inauguration in 1793. You might be wondering: why the date change? What's the big deal about Jan. 20?
On April 30, 1789, George Washington was sworn in as the first President of the United States, and he delivered the first inaugural address on the balcony of Federal Hall in New York City. Afterward, the Continental Congress determined that March 4 would become the official date of inauguration, according to Our White House, a nonprofit literacy group. Lawmakers realized that a substantial amount of time was needed between the election and inauguration. Local officials had to gather the election returns, and the winning candidate needed time to select a Cabinet and travel to the Oval Office.
However, the introduction of modern technology rapidly sped up this process. Election returns could be counted much faster, and elected officials could travel to the capital in a few days rather than several weeks or months. Thus, the four-month lame duck period proved unnecessary – and, at times, even harmful. When Franklin D. Roosevelt was elected in 1933, the lengthy transition period prevented him from immediately addressing the economic challenges that the nation faced during the Great Depression.
Legislators pushed for change, and the 20th Amendment, which sets the official inauguration date as Jan. 20, was passed shortly after. Although Roosevelt still took his first oath of office on the traditional March 4, his second inauguration – and every one thereafter – was held on Jan. 20.
When Jan. 20 falls on a Sunday, a private inauguration is held on Jan. 20, and the public inauguration and celebrations are held the following Monday, on Jan. 21. Since the 20th Amendment was ratified, this has happened to three presidents: Dwight Eisenhower in 1957, Ronald Reagan in 1985 and Barack Obama in 2013. The dual ceremonies are held to ensure a smooth transition of power and adhere to constitutional law.