Politics
Seth Moulton says he's 'ashamed' Trump is president after action on refugees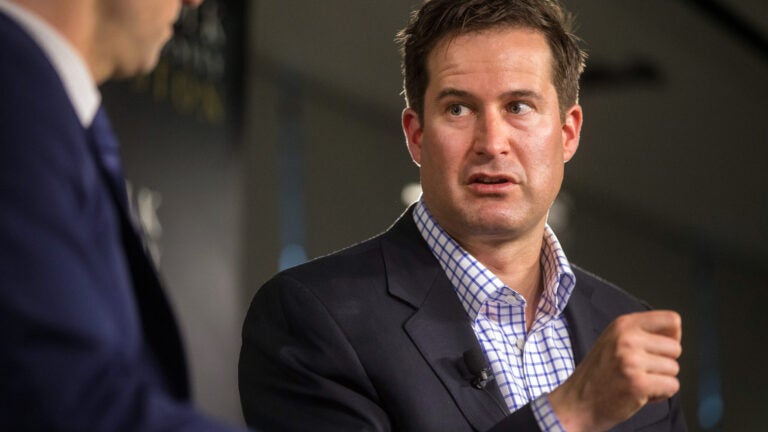 Congressman Seth Moulton issued a strongly worded statement Friday evening, condemning President Donald Trump's executive order increasing the screening of refugees.
"I am ashamed that he is our president," the Massachusetts politician and Iraq War veteran said in the statement.
The specific measures of Trump's action were not released as of Friday evening, but a draft version called for suspending the issuing of visas to people from Iran, Iraq, Libya, Somalia, Sudan, Syria, and Yemen for at least 30 days, according to the Associated Press.
Read Moulton's full statement:
President Trump is leading our country out of fear instead of facts. His executive orders banning refugees and immigrants from some Muslim majority countries to the United States play right into the hands of our enemies. ISIS has already used his statements to help recruit new suicide bombers, and you can bet Trump's policies will help inspire attacks against Americans both at home and abroad.

His policies literally put our troops' lives at risk—I've heard this loud and clear when I have visited them overseas. They also prove he has zero understanding of our country's values and no intention of defending our Constitution.

We are a nation of immigrants, and America is stronger when we welcome the refugees of our enemies. These policies do not put America first. I am ashamed that he is our president.