Politics
Read the letter that got Elizabeth Warren barred from the Senate floor
The senator from Massachusetts was rebuked for reading a letter written by Coretta Scott King thirty years ago.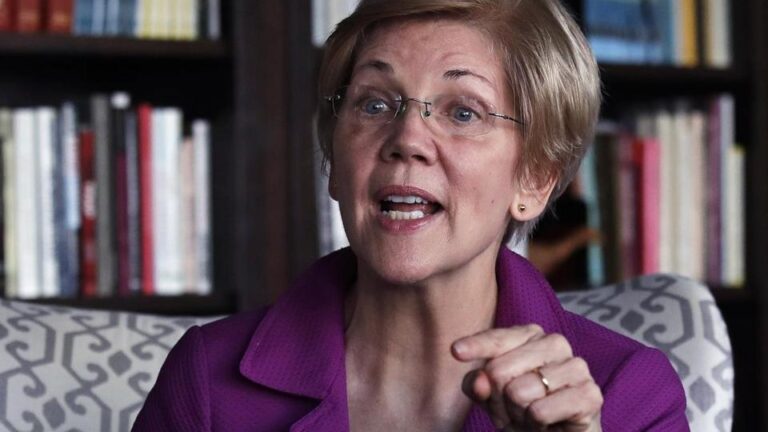 Sen. Elizabeth Warren was given a rare Senate rebuke late Tuesday night after she tried to read from a letter written by Coretta Scott King three decades ago criticizing attorney general nominee Sen. Jeff Sessions, who was nominated to be a federal judge at the time.
Warren's Republican colleagues charged her with violating Senate rules against "impugning the motives" of a fellow senator, and she was forbidden from speaking again about Sessions on the floor of the Senate. A vote on his nomination is expected Wednesday evening, according to the Associated Press.
After the vote silencing her, the senator from Massachusetts read the letter outside.
During the debate on whether to make Jeff Sessions the next Attorney General, I tried to read a letter from Coretta Scott King on the floor of the Senate. The letter, from 30 years ago, urged the Senate to reject the nomination of Jeff Sessions to a federal judgeship. The Republicans took away my right to read this letter on the floor – so I'm right outside, reading it now.

Posted by U.S. Senator Elizabeth Warren on Tuesday, February 7, 2017
Democratic Sen. Tom Udall of New Mexico read the letter on the Senate floor Wednesday morning, saying on Twitter that Warren shouldn't have been silenced.
.@SenateMajLdr tried to silence Corretta Scott King's letter abt #Sessions' civil rights record. We're making sure she is heard #LetHerSpeak

— Tom Udall (@SenatorTomUdall) February 8, 2017
New Mexico Sen. Tom Udall begins reading Coretta Scott King's letter on the Senate floor https://t.co/T5uqoA85rO pic.twitter.com/sunkqrkLe6

— CBS News (@CBSNews) February 8, 2017
Read the full letter below:
https://www.scribd.com/doc/338729265/Scott-King-1986-Letter-and-Testimony-Signed