Politics
A very early 2020 poll shows Donald Trump beating Elizabeth Warren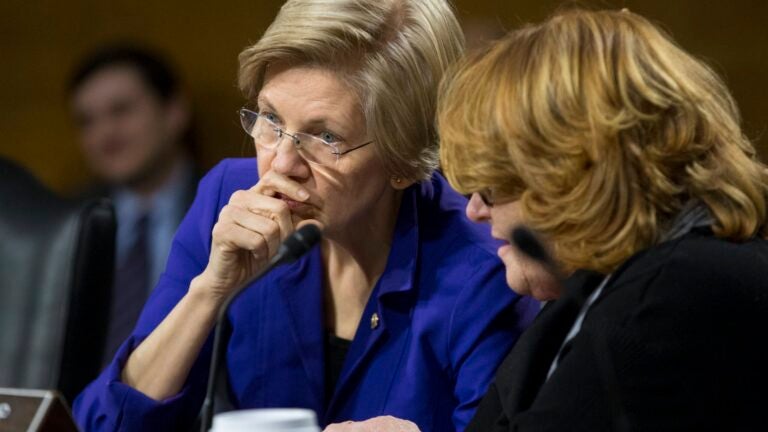 Voter polls conducted four months — not to mention four years — before Election Day are notoriously unreliable at predicting results.
And yet, less than four weeks into Donald Trump's presidency, we already have numbers on his reelection.
A Politico-Morning Consult poll released Wednesday pitted Trump against two potential 2020 opponents: A nameless Democratic candidate and Sen. Elizabeth Warren.
It turns out that — despite trailing a generic Democratic challenger, 35 percent to 43 percent — Trump would beat Warren, according to the poll. If the 2020 election were held today, 42 percent said they would vote for Trump, while 36 percent said they would vote for the Massachusetts senator, one of the Republican president's most prominent critics. Twenty-two percent said did not know or had no opinion.
Warren, who recently announced that she would run for reelection in 2018, has seen her profile continue to rise during Trump's presidency — and not without notice from the GOP.
As Roll Call recently reported, Republicans have already begun to work to tie vulnerable Democrats in other states to the populist liberal, who they believe will be less popular nationwide than she is in her home state. In a recent meeting, Trump himself reportedly even taunted some Democratic senators, telling them Warren "is now the face of your party."
In Wednesday's poll, Warren's favorability was effectively split into thirds: 37 percent said they held a favorable view of the senator, 30 percent said they viewed her unfavorably, and 34 percent said they had either never heard of Warren or had no opinion of her.
A recent WBUR poll found that 51 percent of Massachusetts voters viewed Warren favorably, while 37 percent viewed her unfavorably.
Amid the turbulent first weeks of his administration, Trump's approval rating — while relatively high in Wednesday's poll compared to other public surveys — has remained historically low for a new president.
Trump's transition has a lower approval than any other newly inaugurated president https://t.co/jov9xz12tL pic.twitter.com/S2Ne6mhyaY

— Lauren Leatherby (@LaurenLeatherby) January 20, 2017
Nevertheless, according to Wednesday's poll, 90 percent of those who voted for Trump last November strongly or somewhat approve of the job he's doing as president.
"The slate of bad news for the administration is catching up to him, although its important to note that his approval rating remains sky-high among people who voted for him," Morning Consult co-founder Kyle Dropp told Politico.