Politics
New Hampshire Senate approves bill to to set up 'education freedom savings accounts'
Critics say the voucher-like program would undermine public schools.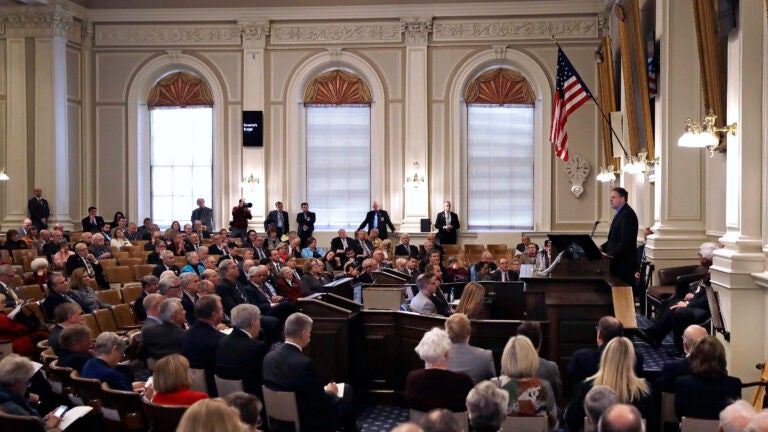 CONCORD, N.H. (AP) — The New Hampshire Senate has given the greenlight to a bill that could vastly expand the use of public dollars for tuition at private elementary, middle and high schools.
Senators on Thursday passed a bill to set up "education freedom savings accounts" that appear similar to voucher programs. The state now pays public schools roughly $3,600 per student. This bill would allow families to take 90 percent of those dollars and use it for tuition at charter or private schools or for home schooling costs. The money could also go toward textbooks, transportation costs, tutoring and a variety of other education needs.
Senators passed the bill largely along party lines, with Sen. Regina Birdsell being the only Republican to vote against it. Backers say it expands school choice options for non-wealthy families. But detractors say it's a way to undermine public schools.
The bill doesn't outline any family income threshold to be eligible for the program. It also doesn't explicitly say whether the money could be used at religious schools, but every school will need to be approved by the state's education department.
"Shouldn't it be incumbent upon us to support all families and all kids, irrespective of their (incomes) to make sure that kids can get the education that they find works best for them?" Republican Sen. Andy Sanborn said.
But Democrats warned allowing public dollars to leave public schools would harm the overall quality of public education in New Hampshire.
"If we diminish a public education we have diminished the quality of this society," Democratic Sen. Lou D'Allesandro argued.
The bill must go through another hearing of the Senate finance committee before reaching the House. Republican Gov. Chris Sununu says he supports school choice, but he's not commented on this specific bill.