Politics
Trump offers Planned Parenthood funds if it halts abortions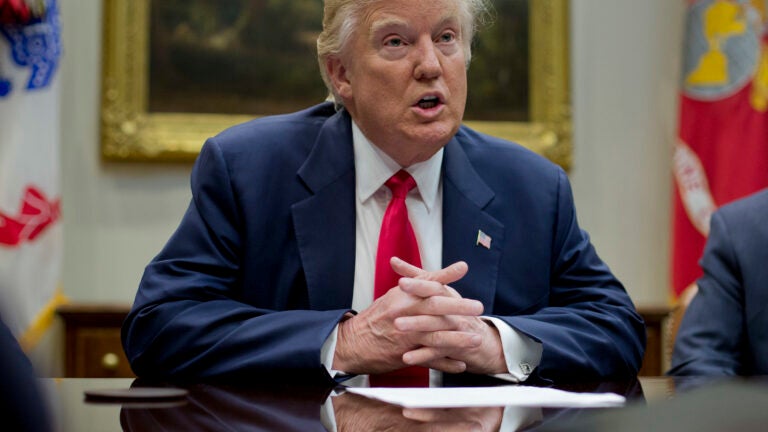 WASHINGTON (AP) — President Donald Trump has offered to maintain federal funding for Planned Parenthood if the group stops providing abortions. Its president spurned the proposal and noted that federal money already is not allowed to be used for abortion.
Trump confirmed Monday there had been discussions after The New York Times inquired about what it described as an informal proposal. In a statement to the newspaper, Trump said polling shows most Americans oppose public funding for abortion.
"As I said throughout the campaign, I am pro-life and I am deeply committed to investing in women's health and plan to significantly increase federal funding in support of nonabortion services such as cancer screenings," he said.
Trump added: "There is an opportunity for organizations to continue the important work they do in support of women's health, while not providing abortion services."
Planned Parenthood Federation of America President Cecile Richards said in response: "We will always stand for women's ability to make decisions about their health and lives, without interference from politicians in Washington, D.C."
Anti-abortion activists want the federal government to cut off all federal funding to Planned Parenthood. Nearly $400 million in Medicaid money goes to the group and pulling it back would result in roughly 400,000 women losing access to care, according to the nonpartisan Congressional Budget Office.
In one of his first acts as president, Trump banned U.S. funding to international groups that perform abortions or even provide information about abortions.
Vice President Mike Pence strongly opposes abortion, citing his Roman Catholic beliefs, and the newly confirmed health secretary, Tom Price, has supported cutting off taxpayer money to Planned Parenthood.