Politics
Gov. Baker: Trump's proposed NIH cuts are bad for Massachusetts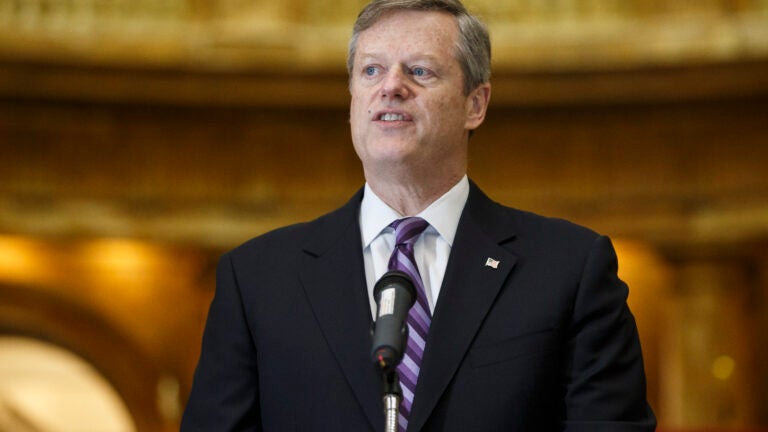 BOSTON (AP) — Gov. Charlie Baker is criticizing President Donald Trump's proposal to cut federal spending on the National Institutes of Health.
Trump's proposed $1.15 trillion federal budget would boost spending on the military while slashing many domestic programs — including cutting $5.8 billion from the nearly $32 billion National Institutes of Health, the nation's premier medical research agency.
The Republican governor said Thursday those cuts would be bad for Massachusetts and bad for the country.
NIH grants and funding are particularly important to Massachusetts with its burgeoning life sciences and biotechnology sectors. The number of people employed in the state's life sciences sector topped 66,000 in 2016.
Baker made the comments on his monthly appearance on WGBH-FM.
Baker also said he opposed Trump's revised travel ban saying it's bad for the state.