Politics
Here's why Elizabeth Warren didn't run for president in 2016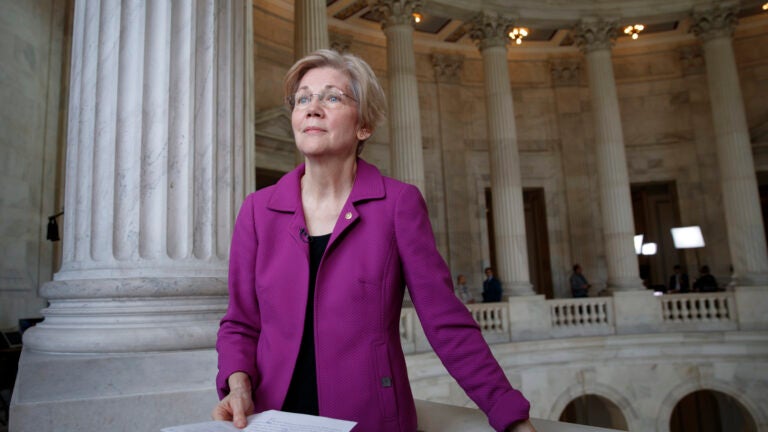 Despite the clamoring from progressives and the incessant questioning from reporters, Sen. Elizabeth Warren never ended up launching a 2016 bid for president.
But she apparently did consider it.
According to the Wall Street Journal, Warren even acknowledges such in her upcoming book, which is set to be published next week. The Journal — which obtained an advance copy of the book, This Fight is Our Fight, from a conservative opposition research group — reports the Massachusetts Democrat went to her husband, Harvard professor and historian Bruce Mann, for his thoughts on running in early 2015.
"I knew what he would say first," Warren wrote, "and he said it: 'I want you to do whatever you want to do. I'll be there.'"
While Mann was supportive, he also noted that the 2016 race "looks pretty terrible," even compared to Warren's notoriously ugly 2012 Senate race against Republican incumbent Sen. Scott Brown.
"The Senate thing was bad enough, and running for president would be worse—a lot worse," Mann reportedly said.
Despite Mann's support, Warren wrote she "wanted to stay buckled down and keep doing [her] job" in the Senate, according to the Journal.
Instead, Warren reportedly met one-on-one with Hillary Clinton in February 2015, during which Clinton reportedly solicited policy ideas and suggestions from the senator, who at the time was — and continues to be — one of the leading progressive political voices.
Her decision not to run effectively opened a lane for fellow Sen. Bernie Sanders's insurgent primary campaign against Clinton, who ultimately won the nomination in a closer-than-expected race — leading some to wonder whether Warren could have won, if she ran.
Warren did not endorse Clinton until the primary race was effectively over.