Politics
Robert Kraft donated $1 million to Trump's inaugural celebrations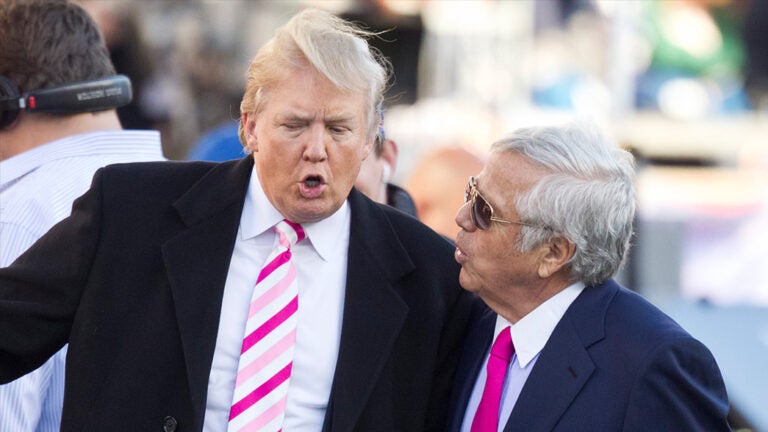 New England Patriots owner Robert Kraft donated $1 million to help pay for President Donald Trump's inauguration, according to records released by the Federal Election Commission on Wednesday.
Trump raised a record-breaking $107 million for his inaugural celebrations, garnering seven-figure donations from corporations, billionaires, and NFL owners including Kraft. The donation from Kraft Group was received in early December, according to the inauguration committee disclosure.
Political contributions aren't new for the owner of the five-time Super Bowl champions — Kraft donated the most money of all NFL team owners to President Barack Obama's re-election campaign in 2012.
The Patriots owner has also been very vocal in his support of his fellow billionaire and "very close friend" Trump. Kraft was spotted in the week after the election paying a congratulatory visit to Trump Tower. Since the inauguration, Kraft has since dined at Mar-a-Lago with President Trump and the Japanese prime minister and taken a ride on Air Force One with the commander-in-chief.
On Wednesday, Kraft was at the White House with his team for a ceremony recognizing the Patriots' Super Bowl 51 win.