Politics
Elizabeth Warren endorses populist underdog in Virginia governor's race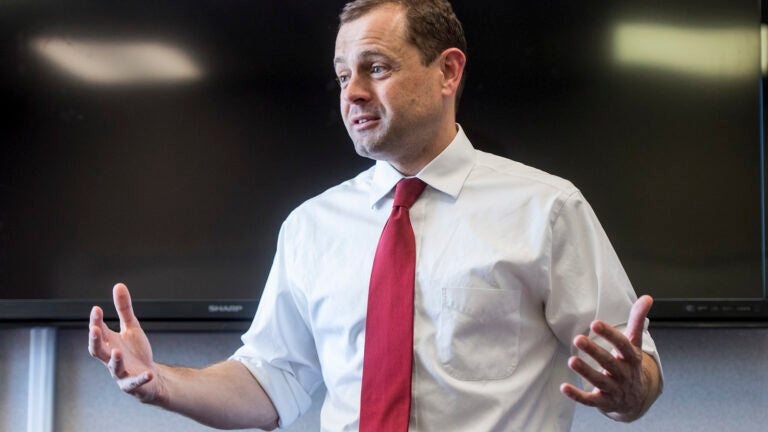 Here's a Democratic primary in which Elizabeth Warren is making an endorsement.
In an interview Monday with the Huffington Post, the Massachusetts senator waded into Virginia's gubernatorial race to throw her support behind populist candidate Tom Perriello — who Warren said she once tried to recruit to help run her brainchild agency, the Consumer Financial Protection Bureau.
Elizabeth Warren makes a rare endorsement in the Democratic primary for Virginia governor. pic.twitter.com/bauOf2Fsdg

— Huffington Post (@HuffingtonPost) April 24, 2017
"He's strong, he's aggressive on consumer issues, and I really wanted him to come and be one of the major people running the CFPB," Warren said of Perriello.
"I think that if he's governor, he would be terrific," she told the Post. "He's a guy with values. He's practical, he's pragmatic, that's why I wanted him at the agency."
Perriello quickly touted Warren's endorsement in a statement Monday evening.
"I'm proud to have her support in my progressive campaign to raise wages, make college more affordable, and put consumers ahead of unchecked greed, so that no Virginia family is left behind," he said.
Warren joins Sen. Bernie Sanders — as well as former Clinton campaign chair John Podesta and a raft of former Obama aides — in supporting the former one-term U.S. congressman and diplomat to Africa.
Meanwhile, Perriello's opponent, Lt. Gov. Ralph Northam, has the endorsements of much of his home state's Democratic establishment, including Virginia's current governor and two senators.
As some Democrats continue a national, post-2016 election debate over how to define the party's message, Northam, the early frontrunner, has attacked Perriello for the latter's less-than-absolute support of abortion rights. Perriello has centered his campaign around the progressive populist economic views that align him with Warren and Sanders.
Virginia's gubernatorial primaries are scheduled for June 13, with the general election to follow in November. As the Washington Post recently reported, Perriello has been rising in state polls.