Politics
Paul LePage vetoes proposed litter cleanup day, is tired of proclamations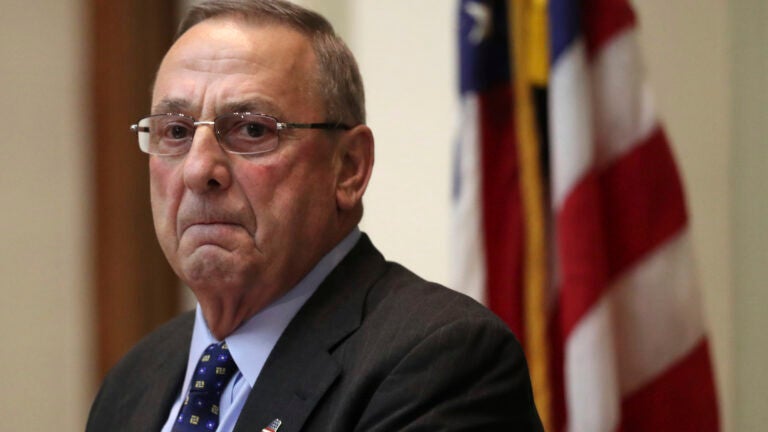 Maine lawmakers were hoping to give their state an official day of spring cleaning — this Saturday, in fact. But their notoriously irascible governor was having none of it.
In a simple, one-sentence bill, Republican Rep. Nathan Wadsworth proposed that the first Saturday of each May be designated "Maine Community Litter Cleanup Day." The governor would also issue a proclamation encouraging residents to do something like pick up trash off the side of the road.
Seemed easy enough. The bill quietly passed in both the Maine House and Senate last month with overwhelming bipartisan support. Then it reached the desk of Gov. Paul LePage.
LePage vetoed the bill.
The Republican governor has never been shy about flaunting his unparalleled record of, as he sees it, protecting taxpayers from bad legislation. But his veto message Friday went to particular lengths to slap down the proposed litter cleanup day as "unnecessary" and "not practical."
According to LePage, the melting snow would wash away trash in the spring anyway. But first, he had a broader point to make about the very real issue of creeping commemorative days.
"During my many years as Governor I have noticed that there are around 50 commemorative days on the Maine calendar many of which seek to force to issue proclamations," LePage wrote.
Indeed, LePage does not like issuing proclamations, according to Wadsworth, the litter cleanup day bill's lead sponsor.
"He feels like it's busy work that cuts into his time," the Hiram lawmaker told Boston.com in an interview Tuesday.
But that wasn't LePage's only criticism.
"Frankly, I think this bill is unnecessary," the governor wrote. "I do not believe that Mainers need me to proclaim a special day for them to understand that it is good citizenship to not litter, and to clean up their communities."
Furthermore, even if he was in favor of a litter cleanup day, LePage said he thought it would be better timed for the fall "before the arrival of snow and its subsequent thaw."
"During the thaw, litter is known to be washed away," he wrote. "Because of this, I do not think that that [sic] the bill is practical."
Wadsworth says the bill was timed to correspond with Vermont and New Hampshire, which already observe statewide litter cleanup days on the first Saturday of May.
As for the governor's claim that the winter thaw will take care of litter in the spring, Wadsworth said that isn't quite how it works.
"Clearly it doesn't" he said, adding that the snow or wind only moves the trash into a different location. The only way litter is truly addressed, he said, is by people.
The Maine House voted to override LePage's veto Tuesday by a vote of 109-36.
The Senate is expected to vote on a possible veto override Thursday, according to Wadsworth. If at least two-thirds of legislators approve in the upper chamber as well, LePage will be forced to proclaim Saturday the first annual "Maine Community Litter Cleanup Day" — whether he likes it or not.
Read LePage's full veto message below: