Elizabeth Warren
Elizabeth Warren balls hard, according to The Rock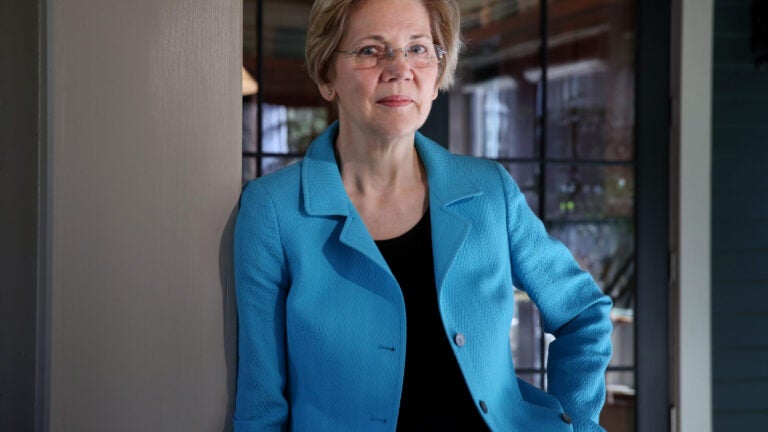 Nothing to see here; just two sought-after 2020 presidential candidates sharing a mutual admiration of sorts.
Sen. Elizabeth Warren is apparently a big fan of the HBO show Ballers — a fact that was noticed Sunday by none other than the show's producer and co-star, Dwayne "The Rock" Johnson.
In a tweet to his 11 million followers Sunday afternoon, Johnson thanked Warren and her husband, Bruce Mann, for watching — and also paid the Massachusetts Democrat a quick compliment.
"Like you, we ball hard," he tweeted, linking to an Uproxx article highlighting the senator's fandom of Ballers.
Warren responded to Johnson's praise Sunday afternoon — tweeting that she and Mann were looking forward to Ballers Season 3 premiere and referencing a plot line involving her home-state New England Patriots.
We've got 7/23 marked on our calendars. Sure hope Ricky sticks with the Pats! https://t.co/lyw1iJUllQ

— Elizabeth Warren (@elizabethforma) May 7, 2017
In addition to a recent Facebook post, Warren plugged the show twice in the prologue of her recently released book. Warren wrote that she and Mann binge-watched the show rather than election night coverage last November:
"Ballers was terrific. The 2016 election, not so much," she said.
Luv this. Thx U Senator Elizabeth Warren (and hubby Bruce) for watching our @BallersHBO. Like you, we ball hard ???https://t.co/PGiy1R125L

— Dwayne Johnson (@TheRock) May 7, 2017
Sunday's tweet is hardly the first time Johnson has toed the edge of politics. The generally apolitical professional wrestler-turned-actor appeared at the 2000 Republican National Convention. He also recently received praise from both liberal filmmaker Michael Moore and The National Review, a conservative magazine.
Last June, Johnson told British GQ he hadn't ruled out politics.
"I can't deny that the thought of being governor, the thought of being president, is alluring," he said.
Warren hasn't ruled it out, either.