Politics
Charlie Baker tapped by Trump for opioid crisis commission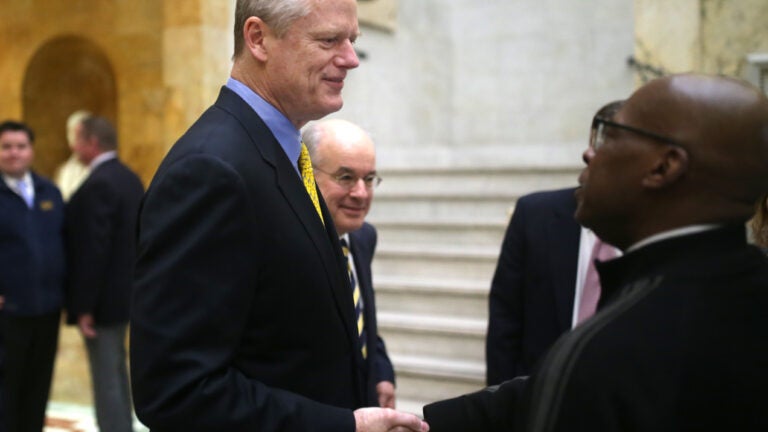 BOSTON (AP) — Republican Gov. Charlie Baker is being tapped by President Donald Trump to sit on a commission aimed at fighting drug addiction and the opioid crisis.
During the campaign, Trump vowed to combat the nation's growing opioid epidemic.
Trump also announced his intention Wednesday to name former Democratic Rep. Patrick Kennedy of Rhode Island and Bertha Madras to the panel, to be chaired by Republican New Jersey Gov. Chris Christie.
Madras is a professor of psychobiology at Harvard Medical School and a former drug policy adviser to President George W. Bush.
Massachusetts hasn't escaped the opioid crisis. The state reported Wednesday that more than 2,000 people died from opioid-related overdoses in Massachusetts last year as the focus of the epidemic continued to shift from heroin to the synthetic drug fentanyl.