Politics
Trump's health secretary to discuss Maine's opioid crisis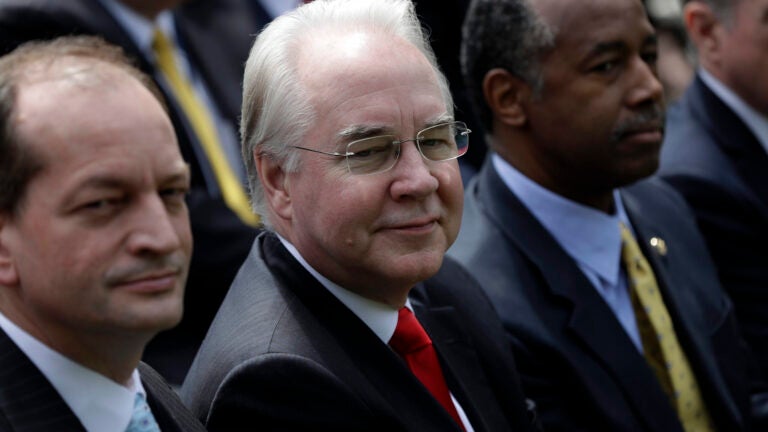 AUGUSTA, Maine (AP) — U.S. Health and Human Services Secretary Tom Price is heading to Maine to hear about the state's efforts to fight the opioid epidemic.
Price is set to meet with Republican Gov. Paul LePage on Wednesday morning at the State House.
The meeting will include relatives of those struggling with addiction as well as representatives from the recovery community, drug treatment specialists and law enforcement officials.
An average of more than one person a day died in Maine last year from drug overdoses.
The state's drug overdose death rate increased 26.2 percent from 2014 to 2015.
Price started his national tour on opioid addiction last month in Wilmington, Ohio.