Politics
Watch Scott Brown's video introducing himself to New Zealanders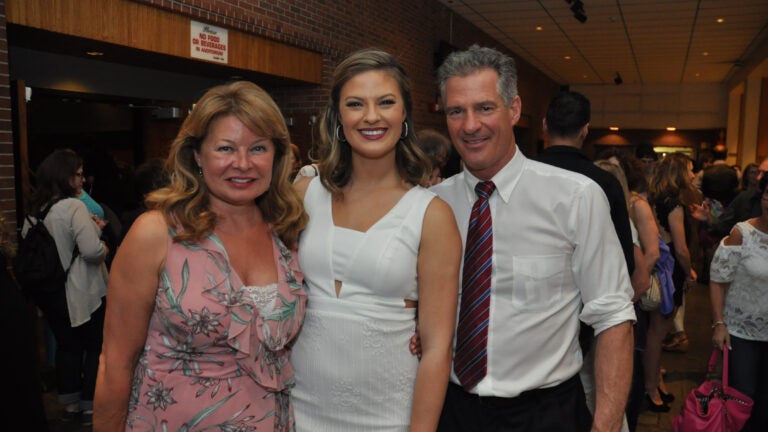 Scott Brown, the newly confirmed U.S. Ambassador to New Zealand and Samoa, is excited for his next move.
In a video obtained Thursday by several local outlets in New Zealand, Brown introduces himself and his family at their home in Rye, New Hampshire.
"We've been here for about 25 years," says the former Massachusetts senator, who officially moved to the New Hampshire summer home in 2013, after selling their residence in Wrentham. Brown was born a Granite State resident, but spent most of his life in Massachusetts.
The six-and-a-half-minute video appears to have been filmed at least a few months ago, given the amount of snow on the ground.
In the video, Brown introduces his wife, Gail; his two daughters, Ayla and Arianna; Arianna's husband, Jimmy; and their dog, Gracie. He proceeds to lead a tour of the family's "humble abode," including his guitar and bike collection.
"I'm psyched to come and try to race against all you great triathletes," says Brown, a devoted triathlete himself. In 2015, he told GQ that biking in New Zealand was something he "always wanted" to do.
"Looking forward to bringing the bad boy, and like 5,000 wheels," he says in the video.
Speaking in front of Portsmouth's Memorial Bridge, Brown also recalled his difficult childhood.
"I lived in 17 houses by the time I was 17, you know a lot of turmoil in the family," he said. "I had to wrestle quite frankly with a lot of things that I actually put out there — you know drunken stepfather, a lot of physical abuse in the family. I had to come and rescue my mom and my sister a lot."
Brown says those experiences helped shape who he has become as a loyal and financially-conscious adult, as he describes himself.
"I don't care if it's an American dollar or a New Zealand dollar, a dollar's a dollar," he said. "I try to be frugal, but also enjoy life."
The Senate overwhelmingly approved Brown's nomination last week, which he partly credited to the advocacy on his behalf by former election foe Sen. Elizabeth Warren. He says he will based out of Auckland and Wellington.