Politics
What Bostonians need to know this week
There's still time to check out the Tall Ships.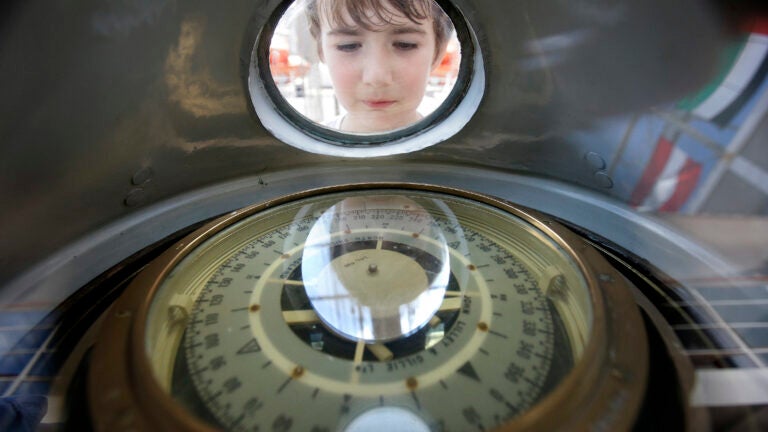 Good morning, Boston! Here's a recap of what happened over the weekend and a look at what to expect this week.
What you missed over the weekend
Shipping into Boston: Boston hasn't seen tall ships like these vessels in 17 years. If you missed Sail Boston's Parade of Sail on Saturday, take a minute to check out these videos or this photo gallery. The Boston Globe also has a report on the reception the majestic flotilla of 54 ships received from Saturday's crowded waterfront.
"Seismic deal": That's what the Globe is calling the Boston Celtics' decision to trade their No. 1 draft pick to the Philadelphia 76ers in exchange for the No. 3 pick and a conditional future first-rounder. With Philadelphia now expected to take Markelle Fultz, here are three players the Celtics might take from their new spot. The draft is this Thursday.
Why does this keep happening?: Three teenagers from New Hampshire allegedly ambushed and assaulted Keytar Bear near Faneuil Hall late Saturday afternoon. It's not the first time the fuzzy costumed street performer has been beaten up. The Globe reports that it's uncertain when — or if — Keytar Bear will return to the streets.
Presidential wordplay: A lawyer for President Trump said on Sunday that our commander-in-chief is not, in fact, under investigation by the special counsel looking into Russian interference in the election. (On Friday, the president tweeted that he was.)
Tragedies around the world: London officials say one man has died and several others were injured after a vehicle plowed into pedestrians early Monday morning outside of a mosque. Portugal is observing three days of national mourning after an unpredictable forest fire killed at least 62 people, including many who were trapped in their cars when the blaze swept over a road. Seven Navy sailors were killed below deck after their destroyer collided with a container ship off the coast of Japan. And at least two tourists were killed by gunmen who attacked a popular resort in Mali.
What's happening in Boston this week
Bella Bond trial continues: The defense is expected to rest its case on Monday for Michael McCarthy, who is on trial for killing the toddler once known to the public as Baby Doe.
Severe Weather: The National Weather Service says to expect showers and thunderstorms across the region starting Monday afternoon and continuing into Tuesday morning.
Seriously though, check out the Tall Ships: Saturday's parade was perhaps the pinnacle of Sail Boston's six-day celebration, but the magnificent ships are particularly striking up close. Here's what you need to know about the ships and where to find them, and some helpful logistics of checking them out. They'll be here until Thursday.
Why is City Hall orange? Landmarks across the country are commemorating Make Music Day this week.
Last chance to dine here: The Blue Room and its sister restaurant, Belly Wine Bar, are closing July 1 — but not without one last hurrah. The Kendall Square establishments are hosting two farewell events, a long-table dinner on their shared patio next Sunday and a New Orleans-style funeral party on Saturday, July 1. Get your tickets this week.
Juneteenth at the MFA:  The Museum of Fine Art Boston is commemorating the abolition of slavery with a night of live performances and artistic demonstrations Wednesday evening. Free admission begins at 4 p.m.
RoxFilm: The 18th year of the 10-day Roxbury International Film Festival kicks off Thursday at the MFA, though screenings will also take place at Roxbury locations the following week. Here's the schedule of films. Click over to the RoxFilms website for ticket information.
'80s night at TD Garden: Hall & Oates and Tears for Fears are bringing their dual tour to the TD Garden on Saturday. Tickets are still available and start at $30.
Here's what the Red Sox schedule looks like this week:
Monday, June 19: 8:15 p.m. at the Royals on NESN
Tuesday, June 2o: 8:15 p.m. at the Royals on NESN
Wednesday, June 21: 2:15 p.m. at the Royals on NESN
Thursday, June 22: off
Friday, June 23: 7:10 p.m. vs. the Angels on NESN (home game)
Saturday, June 24: 7:15 p.m. vs. the Angels on Fox (home game)
Sunday, June 25: 1:35 p.m. vs. the Angels on NESN (home game)