Politics
Vermont's stock car-racing governor wins 50-lap feature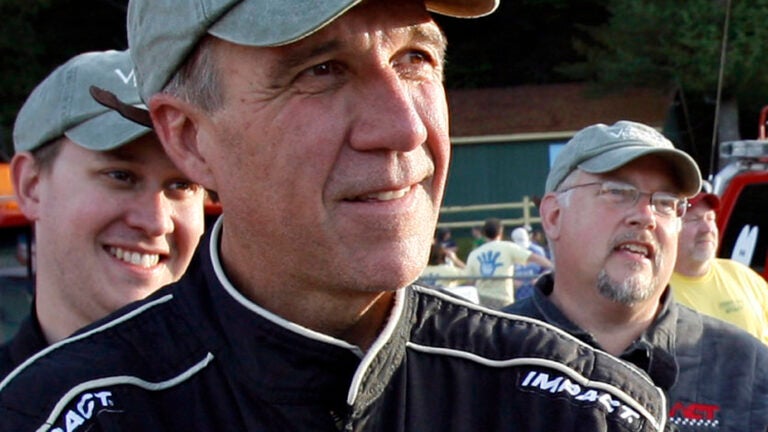 BARRE, Vt. (AP) — Vermont's stock car racing governor is back in victory lane.
Republican Gov. Phil Scott won the 50-lap feature Thursday at Barre's Thunder Road.
Scott is the all-time winningest driver in the top division at Thunder Road. The win was his 30th and his first since he became governor in January.
Before the race, Scott said he was eager to get that 30th win. Afterward, he said it was a long-time coming.
He can now add to his list of accomplishments that he is the first sitting governor to win a Vermont stock car race.
Scott easily won two preliminary heats Thursday before starting the feature in the pole position at the head of the pack. He led for the entire race.