Politics
Charlie Baker remains opposed to GOP health care bill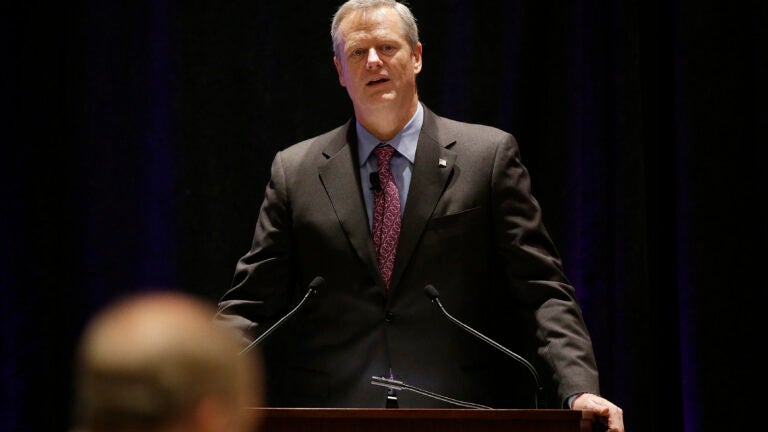 BOSTON (AP) — Republican Gov. Charlie Baker said Friday a preliminary review by his administration of the latest version of the Senate GOP health care bill has not changed his view that it would be harmful to Massachusetts.
''This proposal would leave more people uninsured, eliminate certain essential health benefits, further destabilize insurance markets, reduce federal funding and negatively impact important family planning services, '' Baker said in a statement.
The concerns echoed those the governor outlined in a letter to the state's all-Democratic congressional delegation last month after the release of the initial Senate Republican plan for repealing former President Barack Obama's health care law. Majority Leader Mitch McConnell later withdrew the first proposal when it became clear that not enough GOP senators supported it.
That initial plan, the Baker administration estimated, would have resulted in 264,000 Massachusetts residents losing health coverage and cost the state $8.2 billion by 2025, due to cuts in federal funds that paid for an expansion of Medicaid and a proposed future cap on Medicaid payments to states.
Baker also has warned the federal legislation could jeopardize $600 million in safety net funding that was part of a Medicaid waiver his administration negotiated with Obama's administration.
Friday's statement did not say if those earlier estimates of the impact on Massachusetts would hold under the revised bill, and administration officials said they would take into account a Congressional Budget Office analysis anticipated next week.
Baker is not the only Republican governor voicing objections to the latest Senate GOP plan. Ohio's John Kasich said Friday the bill was ''still unacceptable,'' largely because of the Medicaid cuts that are ''too deep.''
Both Kasich and Baker have urged Congress to adopt a bipartisan approach to health care reform.