Politics
Eerie parallels between 2 diagnoses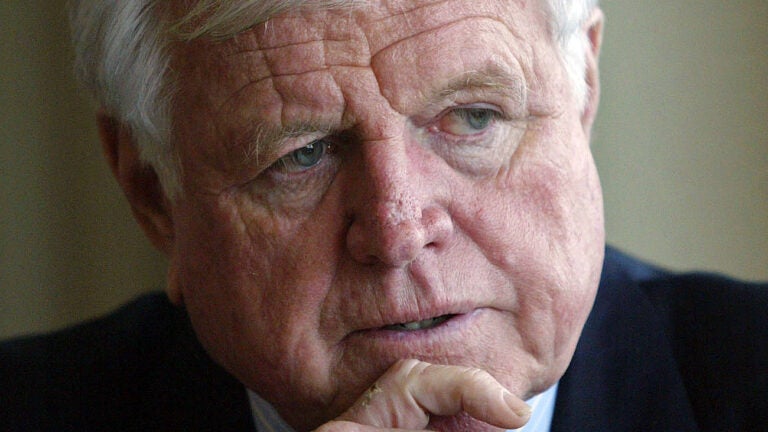 WASHINGTON — The circumstances are eerily similar. In the middle of contentious health care deliberations, a larger-than-life figure in the Senate learns he has a serious form of brain cancer. A leading voice goes quiet and the Senate suffers for it.
Such was the case in 2008 when Edward M. Kennedy, D-Mass., learned he had brain cancer and again this week when it was announced that John McCain, R-Ariz., had the exact condition that claimed his colleague — a man who shared McCain's zest for a good argument and for cutting a deal.
"There are some very strong parallels," said Sen. Jack Reed of Rhode Island, who serves as the top Democrat on the Armed Services Committee, which McCain is the chairman of.
As colleagues of McCain from both parties acknowledged the vital role he has played in an institution where he is a dominant personality, they also said that his remarkable life story, most notably enduring torture for more than five years as a prisoner of war in Vietnam, made them believe he would return.
"I think there is a great sense of confidence that with such a determined individual, I am sure he is going to be back," Reed said.
McCain sought to reinforce that view on Twitter on Thursday, weighing in after Democrats and Republicans shared thoughts and well wishes that he might have thought sounded too much like they were saying goodbye.
"I greatly appreciate the outpouring of support — unfortunately for my sparring partners in Congress, I'll be back soon, so stand-by!" he wrote.
But he is gone for the moment for treatment of the brain cancer, diagnosed as a glioblastoma, and his absence will create a void in both the spirit of the Senate and the legislative agenda. While he is away, McCain leaves Senate Republicans one vote down in their narrow majority at a time when they are trying to produce some legislative results, including progress on a repeal of the Affordable Care Act. In addition, the Senate was to begin deliberating the annual Pentagon policy measure drafted by McCain and his committee, and lawmakers say it is doubtful they will move quickly to do that without the bill's chief architect present.
Fellow senators said the impact on legislation was secondary at the moment.
"This is a time you don't look at how it affects agendas," said Sen. Richard M. Burr, R-N.C., whose office adjoins McCain's in the Russell Senate Office Building. "You look at the contribution that John makes and what a loss that would be not to have him here."
McCain has been a power player on Capitol Hill for decades, working on some of the most contentious issues in a polarized Congress, sometimes as a leader of one of the Senate "gangs" that form to find a consensus solution.
"I don't think there is a gang to solve a problem he hasn't been a part of," said John Cornyn of Texas, the No. 2 Republican in the Senate.
But it was Kennedy, the fiercely liberal Democrat, whom McCain often saw as his partner and peer in the Senate, two men not afraid of raising their voices to make a point in the chamber but working cooperatively behind closed doors to keep the pressure on their colleagues to make a deal, as they tried to do on immigration.
When Kennedy received his diagnosis in May 2008, it shook McCain. When Kennedy died 15 months later, McCain delivered a memorable eulogy at a memorial service in Boston.
"He was good company, my friend Ted," McCain said.
Once Kennedy began treatment he was seen rarely in the Senate, staying away because his weakened immune system made him vulnerable to infection. He made a dramatic appearance in July 2008 to help Democrats break a filibuster by Republicans on a Medicare bill.
McCain seems determined to remain engaged in Senate activities. Sen. Lindsey Graham, R-S.C., who is McCain's closest ally in the Senate, said at a news conference Thursday that McCain had already called him three times since the morning.
"He is yelling to me to buck up, so I'm going to buck up," said Graham, who said he would like to deliver a victory on immigration legislation in tribute to McCain.
Noting the bipartisan outpouring of good wishes, love and respect for McCain, Sen. Richard J. Durbin, D-Ill., said it might be a good omen for the Senate and for Washington.
"Behind the meanness of politics, there are some beating hearts and caring people," Durbin said. "I hope this just brings us back to a more humane approach in his name and to honor all the great work he has done here."
The sentiment for McCain, who struggles to control an occasionally quick temper and is not shy about making his opinions known, was so strong that colleagues said they would even miss his barbs while he was away.
"He means a lot to the Senate, and his willingness to take on people and issues puts everyone on notice," said Sen. Roy Blunt, R-Mo. "He has that Navy guy ability where the worse he insults you, the better you like it."
Sen. Jon Tester, D-Mont., was reminded of a moment when Kennedy was stricken.
"John Kerry said when Ted Kennedy got sick that this place won't be the same," Tester said. "Same goes for John McCain."
His colleagues are now hoping anxiously that they don't have to find out what the Senate would be like without the presence of the senior senator from Arizona.