Politics
Here's what Deval Patrick says about the Obama advisers urging him to run for president in 2020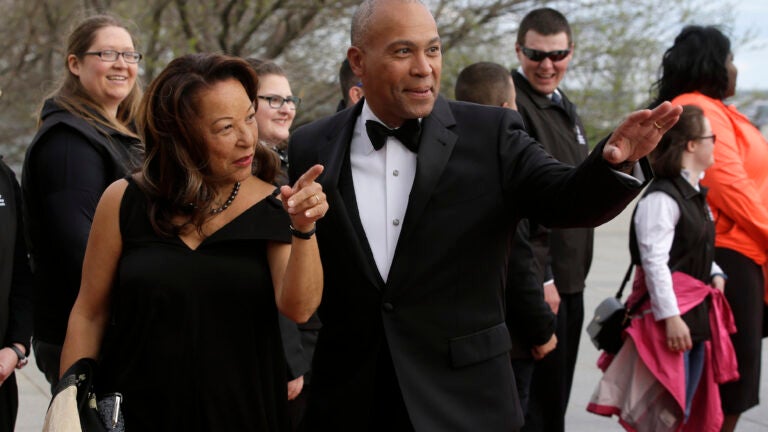 A Massachusetts governor running for president? It's hardly a new idea. But if several advisers to former President Barack Obama have their way, we could see it again in 2020.
As Politico reported Tuesday, former Gov. Deval Patrick is being encouraged to run for president in 2020 by some of Obama's closest confidantes, including strategist David Axelrod, adviser Valerie Jarrett, and Obama Foundation CEO David Simas.
Even the former president himself, a longtime friend of Patrick, has "privately encouraged him to think about it," according to Politico. If so, it wouldn't be the first time Obama has said he'd like to see Patrick in the Oval Office.
"That's incredibly powerful," Patrick told Politico's Edward-Isaac Dovere in an accompanying podcast interview Tuesday, after being told of the most recent reporting.
The former governor said he is focused to his current job managing Bain Capital's social impact fund, but that the support was humbling.
"I'm trying to think about how to be helpful, because I care about the country and I'm a patriot first," he said. "And it's way, way too soon to be making plans for 2020."
Patrick said he has no specific time commitment to his job at Bain (earlier in the interview, Patrick also acknowledged the awkward political connotations of his position at the Boston firm, which was founded by 2012 Republican presidential nominee and former Gov. Mitt Romney).
"Don't lead me down that path, because it turns into something it isn't, and I don't want to go there," he said when asked about the possibility of a future presidential bid.
"You — and maybe some of your listeners — will roll your eyes when I say this, but there isn't a day that goes by that I don't remember where I came from," Patrick continued. "Growing up on welfare on the South Side of Chicago and to have someone like you report the things said about me that you just did is a very humbling thing."
Patrick said he didn't want to dishonor such nice praise by "blowing it off," but that he had no plans to run.
"And I have no plans to make plans," he added.
According to Politico, Patrick is among a small group of people Obama thinks has "actual political talent."
"Wow, well that's very kind. Well he's never said that to me," Patrick said, laughing.
Last November, Patrick wrote that he was "sad, disturbed, embarrassed — but not surprised" by the election of President Donald Trump, which he said was "on trend" with a global rise in authoritarian politics.
Whoever the Democratic presidential nominee is in 2020, Patrick told Politico it was important they offer a positive, alternative vision for the future of the country and "the role of government alongside the private sector, alongside philanthropy, alongside individuals exercising their free creativity."
"We can't be just about what we're against; we have to be about what we're for," he said.