Politics
The ACLU is suing Paul LePage over his Facebook page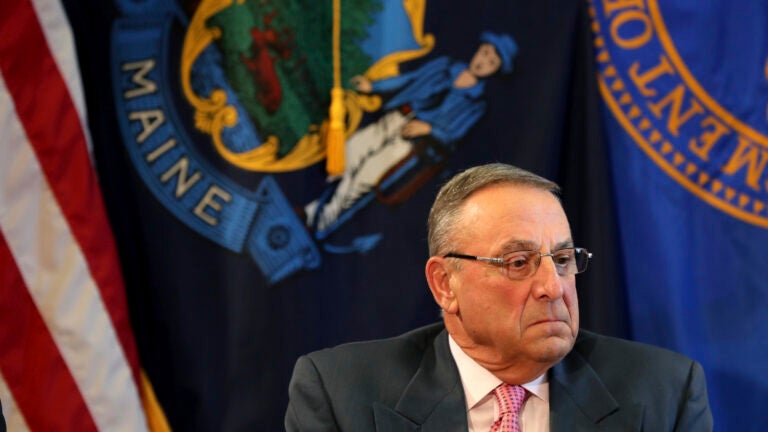 The debate over Maine Gov. Paul LePage's Facebook page is headed to court.
In a press release Tuesday, the Maine chapter of the American Civil Liberties Union announced it was suing LePage after the Republican governor did not respond to their original complaint about his page illegally "censoring" constituents.
As Boston.com reported last month, the ACLU wrote a letter to LePage demanding that he stop deleting comments and blocking people from the Facebook page, "Paul LePage, Maine's Governor." The civil liberties group argued the actions merited unconstitutional censorship of First Amendment rights in a limited public forum.
The new lawsuit — filed Tuesday in federal court in Maine on behalf of two residents who say they were blocked — is asking the court to deem the actions unconstitutional and order LePage to stop "censoring" Facebook users and restore the posting privileges of those blocked.
"Social media has quickly become a crucial tool for constituents to express their opinions to public officials," Meagan Sway, an attorney with the ACLU of Maine, said in a statement. "Free speech must be protected from government censorship on Facebook just as is it in any other public forum."
The suit also asks the court to award the plaintiffs compensation for their attorney fees, as well as "any additional relief as may be just and proper."
LePage's office did not immediately respond to requests for comment on the lawsuit Tuesday.
LePage's Facebook page has argued that it is not an official government account and that the complaints are politically motivated. However, the ACLU argues it is a de-facto official account, for several reasons:
…among other things, the governor and his staff use the page to share information such as official announcements and press releases; that the page is described as "Paul LePage's official page" in the "About" section; that the page has been "verified" by Facebook as the governor's page (which requires his approval); that as of July 24 the Facebook page was linked to from the governor's official Maine.gov website (the link has since been removed); and that the governor has posted to the Facebook page several times in his official capacity.
Similar lawsuits have recently been filed by the ACLU in Kentucky and Maryland on behalf of residents who say they were blocked by their governor's social media accounts. A lawsuit was also filed in July against President Donald Trump by a group of Twitter users who say they were blocked by his personal account.