Politics
Hillary Clinton's book tour hits Boston in November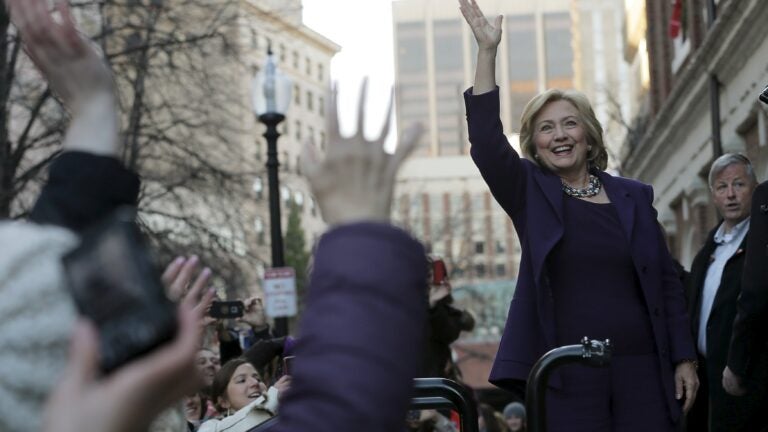 Almost exactly two years after her first 2016 campaign event in the city, Hillary Clinton is returning to Boston.
According to tour dates released Monday, Clinton will appear live at the Boston Opera House on November 28 to promote her new memoir, What Happened.
In the book, the former Democratic presidential nominee "describes what it was like to run against Donald Trump, the mistakes she made, how she has coped with a shocking and devastating loss, and how she found the strength to pick herself back up afterwards."
In excerpts released last week, Clinton writes about moments from the campaign she wished she could "go back and do over," as well as the time Trump loomed behind her during the second presidential debate.
"Back up, you creep!" Our @Morning_Joe EXCLUSIVE first look at @HillaryClinton's new book "What Happened" https://t.co/FQg4t4N8A3

— Jesse Rodriguez (@JesseRodriguez) August 23, 2017
Those interested in Clinton's event in Boston can register online to receive a September 6 invitation to purchase pre-sale tickets. Her appearance comes just two weeks after former Vice President Joe Biden visits Boston on his own respective book tour.
Clinton visited Boston twice during her unsuccessful 2016 presidential campaign: once in November 2015 at Faneuil Hall and once in February 2016 at Old South Meeting House.