Politics
'This is betrayal'
Here's what officials in Massachusetts said about Trump's decision to rescind DACA.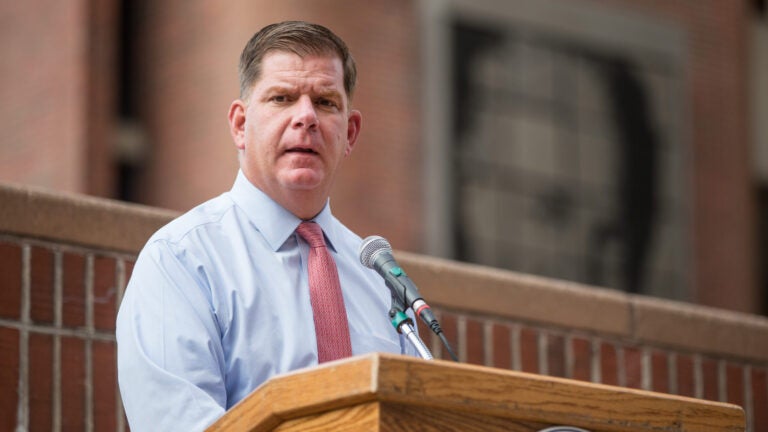 Though only a fraction of the 800,000 national Deferred Action for Childhood Arrivals recipients live in Massachusetts, the state's top officials unequivocally condemned President Donald Trump's decision to rescind the program, which allows immigrants who were brought to the United States illegally as children to work in the country.
According to the most recent government statistics, nearly 8,000 so-called Dreamers live in Massachusetts.
Gov. Charlie Baker had previously said he hoped the president would not rescind DACA. But following the announcement Tuesday of the president's decision to unwind the program, the Bay State governor criticized his fellow Republican's actions as "wrong" and potentially harmful to the state's economy.
Governor Charlie Baker's statement regarding the President's plan on #DACA: pic.twitter.com/Yol39ZAviT

— Charlie Baker (@MassGovernor) September 5, 2017
A recent economic analysis by the Center for American Progress, a center-left think tank, found that the elimination of DACA would result in an annual $606 million loss in GDP in the state.
In a statement Tuesday, Sen. Elizabeth Warren said Trump's "decision to subject Dreamers to mass deportation is part of the bigoted and anti-immigrant policies that have been a cornerstone of his administration."
Turning our backs on Dreamers makes us weaker, makes us less safe, & betrays our values. #DefendDACA

— Elizabeth Warren (@SenWarren) September 5, 2017
Warren called on her peers in Congress to act to ensure the "promise" those working, studying, or living in the country under DACA were given to be shielded from deportation.
America should keep its promises. If @realDonaldTrump doesn't know that, then Congress must act to make DACA permanent. #DefendDACA

— Elizabeth Warren (@SenWarren) September 5, 2017
The so-called Dream Act has been repeatedly introduced in Congress. In a press conference Tuesday, Sens. Dick Durbin and Lindsey Graham again pushed for the most recent iteration of the bipartisan legislation.
In a press conference Tuesday in Boston, Sen Ed. Markey, Massachusetts Attorney General Maura Healey, and Boston Mayor Marty Walsh joined to rebuff the Trump administration, which argues President Obama implemented DACA illegally.
To every Dreamer watching right now, know that no matter what, we aren't going to turn our back on you. In the coming days, I will be joining with state Attorneys General from around the country and filing suit to defend DACA.

Posted by Attorney General Maura Healey on Tuesday, September 5, 2017
"Let me tell you about the 'rule of law,'" said Healey, quoting U.S. Attorney General Jeff Sessions's own words Tuesday.
"DACA has been challenged in court, and has been left standing," she said.
The reality is a bit more complicated. In 2016, a deadlocked Supreme Court left a lower court ruling blocking DACA's expansion in place. However, previous federal courts have upheld the original 2012 program, ruling that Obama acted within his constitutional power.
Markey said Tuesday that House Republicans' steadfast refusal to take up comprehensive immigration reform forced Obama to act.
"We should not punish these young people, who have no other home other than the United States of America," said the Democratic senator.
When Walsh took the podium, he reiterated the point that Dreamers "belong to our communities." The Boston mayor said several recent local valedictorians, who went on to the area's prestigious colleges, were enrolled in the DACA program.
"These Dreamers are as American as Jeff Sessions and Donald Trump," he said. "This is worse than a broken promise; this is betrayal."