Politics
RI congressman drafts gun control bill after Vegas shooting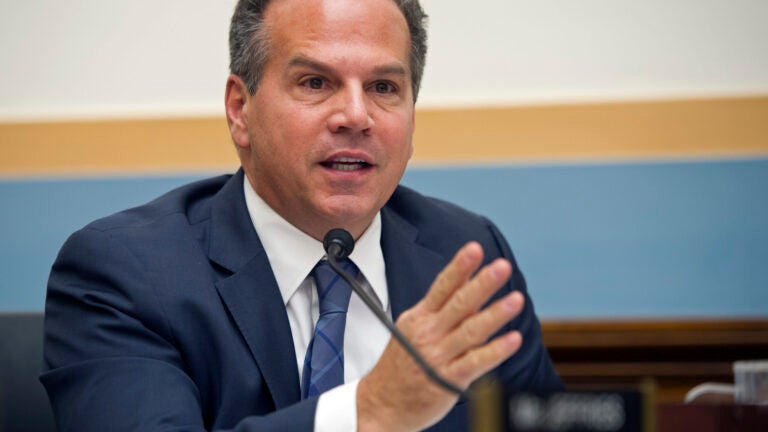 PROVIDENCE, R.I. (AP) — A Rhode Island congressman says he's drafting a bill to prohibit devices that can enable a rifle to fire continuously, like an automatic weapon.
Authorities say the Las Vegas gunman had 23 guns with him at the hotel and 12 "bump stock" devices that can enable a rifle to fire continuously.
Democratic U.S. Rep. David Cicilline is asking his colleagues to co-sponsor legislation he's working on that would prohibit the manufacture, possession, sale or transfer of devices to convert a semi-automatic weapon into the near equivalent of a fully automatic machine gun.
The Sunday night rampage by Stephen Craig Paddock killed at least 59 people and injured more than 500.
Cicilline said every tool available must be used to "address the epidemic of gun violence and prevent more mass shootings." He circulated a letter to his colleagues Tuesday, asking for their support.
The sale and production of devices to effectively turn semi-automatics into machine guns MUST END NOW. I'm introducing a bill to stop it. pic.twitter.com/SmzWQe8WkM

— David Cicilline (@davidcicilline) October 3, 2017
Cicilline said immediately after the shooting that Congress must do more than just hold a moment of silence. While obtaining a fully automatic weapon is extremely difficult and prohibited in some states, bump stock devices are legal and readily available online, he added.
The Republican-controlled Congress has not taken up new gun restrictions in light of recent mass killings.