Politics
Dan Koh, the former chief of staff of Marty Walsh, has a lot of high-profile donors from the world of sports and business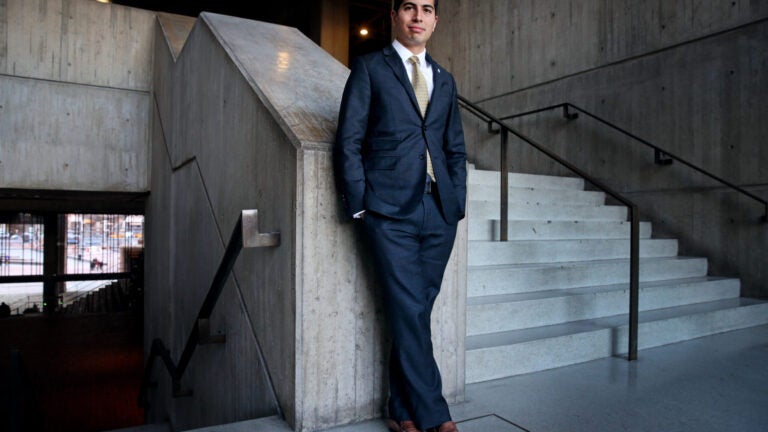 Dan Koh turned more than a few heads earlier this month when he announced he raised $755,000 in just the first month of his congressional campaign. Following Sunday's federal filing deadline, we have a bit of an idea where that money came from.
And you might recognize a couple names.
Koh left his job as Boston Mayor Marty Walsh's chief of staff last month to explore a run for Congress, after Rep. Niki Tsongas announced she wouldn't seek re-election. The 32-year-old Andover native is running in a potentially crowded Democratic primary field for the 3rd District seat.
However, Koh is getting some high-profile help. First and foremost from his former boss, Walsh, who donated $2,700, the maximum an individual can give to a single candidate per election.
He also received smaller donations from other former co-workers at City Hall, including Walsh's policy advisor, Joyce Linehan, and Austin Blackmon, the city's environmental chief.
Boston sports fans will likely be familiar with some of the other names that popped up in Koh's campaign filing report.
Red Sox chairman Tom Werner also donated the maximum. The team's co-owner and former president and CEO, Larry Lucchino, did it twice — $2,700 for Koh's primary campaign and $2,700 for the general election (fellow primary candidates Barbara L'Italien, Nadeem Mazen, Juana Matias, and Lori Trahan probably don't appreciate Lucchino's presumptuousness).
Jonathan Gilula, the Red Sox's executive vice president of business affairs, and Adam Grossman, the team's chief marketing officer, also donated $1,500 and $1,000, respectively.
Josh Kraft, the CEO of the Girls & Boys Club of Boston and son of Patriots owner Robert Kraft, gave $500.
Koh is also receiving support from a number of local business and political titans. And not all of them are Democrats.
Seth Klarman, who runs a local investment firm and is New England's top Republican donor, donated $2,700 to Koh. So did local power broker John Fish, the CEO of Suffolk Construction and former chairman of Boston's failed Olympic bid.
Bill Weld, Massachusetts's former Republican governor and the Libertarian Party's 2016 vice presidential nominee, gave $1,000.
Koh also got a $2,700 contribution from Facebook co-founder Chris Hughes, who now co-chairs a group pushing universal basic income.
Josh Kushner — who is the "liberal brother" of President Donald Trump's son-in-law Jared Kushner and runs a technology investment firm in New York — donated the maximum as well.
The recent filing report also shows contributions from a number of leaders of well-known companies in Boston and New England:
Niraj Shah, the founder and CEO of Wayfair, donated $2,700

Brian Halligan, the founder and CEO of HubSpot, donated $2,700

Donald Law, the president of Live Nation New England, donated $1,000

Charles Baker III, the founder of the Dewey Square Group, donated $1,000

Mark Wahlgren, the CEO of Sea Dog Brewing, donated $250
At least five DraftKings executives — including the Boston-based fantasy sports company's CEO, Jason Robbins, who gave the maximum — donated to Koh's campaign.
Boston Medical Center CEO Kate Walsh donated $1,000. Paul Guzzi, the former Boston Chamber of Commerce CEO, gave $250.
Koh's ascendant candidacy also appears to have attracted a few other miscellaneous national donors.
Nicolas Jammet, the founder of the fast-casual salad chain Sweetgreen, gave $500, as did Bradley Edwards, the chief operating officer of the alternative football development league backed by Tom Brady's agent, Don Yee. Speaking of the NFL, Los Angeles Chargers Chief Revenue Officer James Rushton also donated $500.
Neither last nor least, Ciaran McNelis, the owner of the Seaport bar Whiskey Priest, gave $2,700 to Koh's campaign.