Politics
Watch: Dan Koh officially announces campaign for Congress with dramatic launch video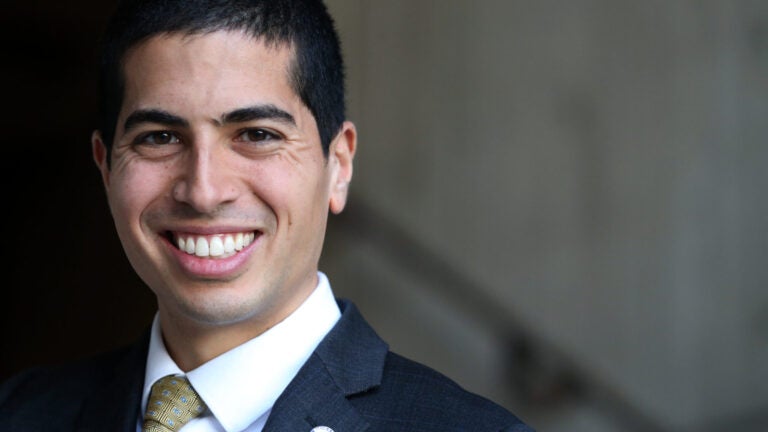 Dan Koh is running — and not just in the more literal sense anymore.
The 32-year-old former chief of staff of Boston Mayor Marty Walsh officially announced his campaign Wednesday to represent Massachusetts's 3rd Congressional District, joining a crowded Democratic primary field to succeed retiring Rep. Niki Tsongas.
Koh's announcement was accompanied by a dramatic launch video, which begins with a scene of the 31-time marathoner getting ready for an early morning run (as is his routine) as footage of Donald Trump's press conference on the white nationalist rally in Charlottesville plays on a TV in the background.
"Our country is the greatest the world has ever known," Koh narrates the video. "But American isn't perfect. We have work to do."
The video mentions how Koh's great-grandparents built a living after arriving in Lawrence a century ago, as well as the candidate's own past struggles with ADHD.
"In many countries, a Korean-Lebanese family wouldn't be possible," Koh says. "Here it just makes us American."
Koh left his job in Walsh's administration this past summer and moved back to his hometown of Andover after Tsongas announced she wouldn't seek re-election. In the video, he prescribes embracing technology to "make government smarter," among a number of other short tag lines used in the 140-second ad.
"Be progressive and collaborative," he says. "Remember who you work for. Jobs. Opportunity. Health care."
Borrowing a page from the Tom Brady playbook, Koh finishes with one more slogan before taking off again running: "Let's go."
State Rep. Juana Matias, Cambridge City Councilor Nadeem Mazen, businessman Abhijit "Beej" Das, former lieutenant governor nominee Steve Kerrigan, and former congressional aide Lori Trahan have also entered the third district race on the Democratic side.
Republican candidates for the seat so far include businessman Rick Green and former Navy pilot Scott Gunderson.