Politics
Read Elizabeth Warren's statement on the sexual assault allegations against Al Franken
"The behavior reported today is unacceptable and deeply disappointing."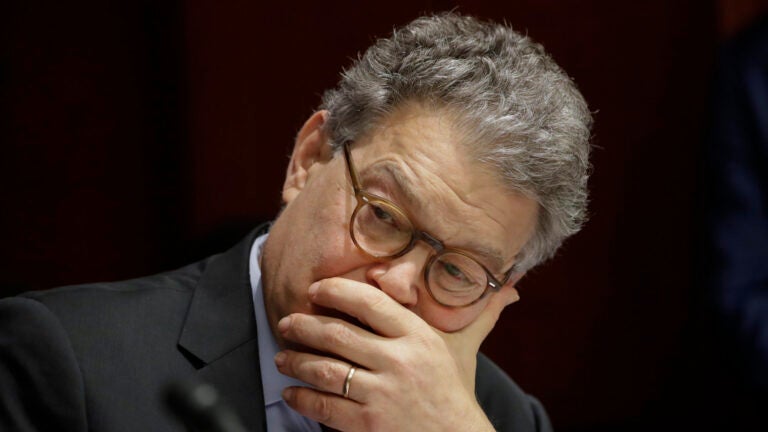 In a statement Thursday, Sen. Elizabeth Warren called alleged behavior by her Democratic colleague Sen. Al Franken "unacceptable and deeply disappointing," after the Minnesota senator was accused of forcibly kissing a radio anchor during a USO tour in 2006.
Warren said that women who come forward with allegations of such sexual misconduct are "brave and deserve to be respected."
"We're not going to fix the problems of sexual harassment and assault until men take responsibility for their actions and change their behavior," said the Massachusetts senator, who has recently collaborated with Franken for several advocacy videos about specific policy issues.
In a statement, Franken said Leeann Tweeden's account of his actions, which allegedly occurred in a skit rehearsal with the then-comedian, did not match his memory. He apologized to the Los Angeles anchor and said he regretted a posing for a photo with his hands on her breasts as she slept. Later Thursday, he issued a longer apology.
NEW FRANKEN STATEMENT pic.twitter.com/c3puSkK9Ts

— Sam Stein (@samstein) November 16, 2017
Warren said Thursday that she was glad Franken acknowledged his behavior was inappropriate and that he had agreed to a Senate ethics investigation.
Read Warren's full statement below:
"The behavior reported today is unacceptable and deeply disappointing. I am glad Senator Franken has acknowledged as much and has agreed to cooperate with an ethics investigation. Women who come forward are brave and deserve to be respected. We're not going to fix the problems of sexual harassment and assault until men take responsibility for their actions and change their behavior."