Politics
Joe Biden will preside at Marty Walsh's second inauguration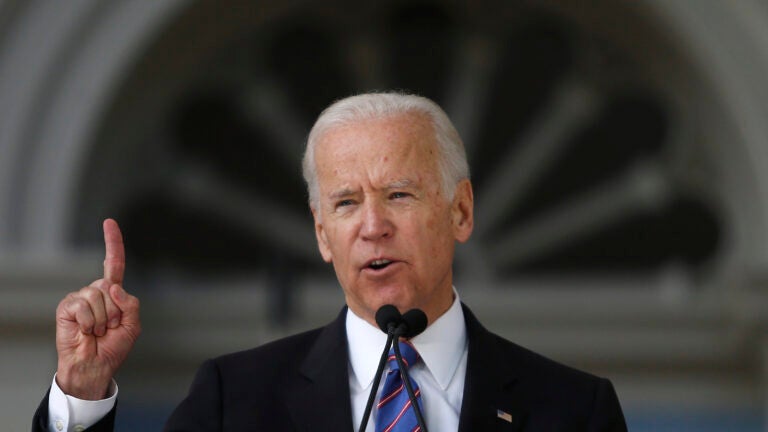 BOSTON (AP) — Former Vice President Joe Biden will preside at the swearing-in ceremony of Democratic Boston Mayor Marty Walsh next month.
Honored that on January 1, I will be sworn in to begin my second term as Mayor of Boston. I'm humbled @JoeBiden will be there to preside over my inauguration ceremony, and be a part of this special day.

— Mayor Marty Walsh (@marty_walsh) December 6, 2017
Walsh's second inauguration will take place Jan. 1 at the Cutler Majestic Theatre. The incoming Boston City Council will also be sworn in.
Walsh will give an address that lays out his vision and priorities for his second term.
He says he's "humbled" that Biden will be a part of the inauguration.
Biden, a Democrat, served six terms as a U.S. senator for Delaware before becoming vice president under Barack Obama in 2009.
He called Walsh a "close friend" and says he is honored to be able to preside over the ceremony.
Walsh won a second four-year term last month by beating City Councilor Tito Jackson after a low-key campaign.