Politics
Ed Markey is introducing a Congressional Review Act resolution to undo the FCC's repeal of net neutrality rules
"With this CRA, Congress can correct the Commission's misguided and partisan decision."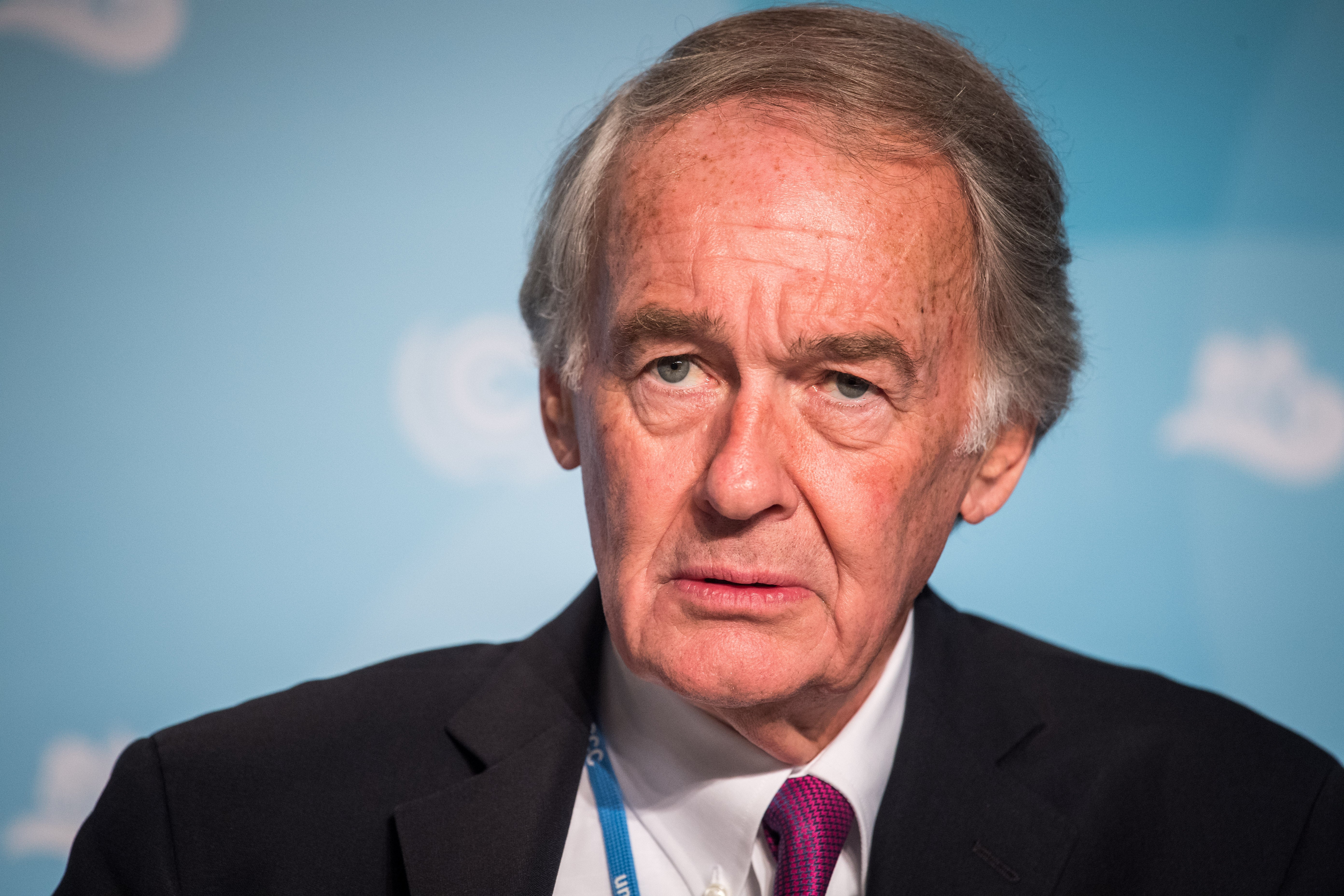 Sen. Ed Markey is leading a long-shot effort to nullify the FCC's decision to repeal rules aimed to ensure so-called net neutrality.
"Donald Trump's FCC made an historic mistake today by overturning its net neutrality rules, and we cannot let it stand," the Massachusetts senator said in a statement after the agency officially voted to adopt their plan Thursday.
According to the Associated Press, the FCC's decision to repeal the 2015 rules gives internet service providers "a free hand" to potentially slow down, block, or charge more for certain online content or websites.
Markey, a longtime consumer advocate on technology issues, says the decision puts everyone who relies on a free and open internet "at the mercy of big broadband companies." So he is sponsoring a new measure that could potentially undo the FCC's decision and reinstate net neutrality rules.
Markey announced Thursday that he will introduce a resolution under the Congressional Review Act, which allows Congress to erase any new federal regulatory action within 60 congressional days, if the president agrees (NPR's Planet Money has a very good primer episode on the CRA, which Republicans have used to undo 14 Obama-era regulations).
"With this CRA, Congress can correct the Commission's misguided and partisan decision and keep the internet in the hands of the people, not big corporations," Markey said Thursday.
The resolution quickly garnered support from fellow Democrats and as of Thursday afternoon had 16 co-sponsors.
The @FCC just voted to repeal #NetNeutrality, a move that attacks freedom of speech for the millions of people who use the internet every single day. This is outrageous, and I'll be joining @SenMarkey's effort to reverse this horrible decision. https://t.co/QsgwqnNPfr

— Kirsten Gillibrand (@SenGillibrand) December 14, 2017
The @FCC voted to kill #NetNeutrality today, but this fight is far from over. I'm joining @SenMarkey to restore vital #NetNeutrality rules. RT if you're with me & will do everything you can to #SaveNetNeutrality.

— Martin Heinrich (@MartinHeinrich) December 14, 2017
The fight isn't over yet. I'm joining @SenMarkey's legislation to overturn today's backward FCC decision on #NetNeutrality pic.twitter.com/XQrjMGSQAU

— Sen. Maggie Hassan (@SenatorHassan) December 14, 2017
However, the resolution has yet to register any public support from Republicans, which control both the House and Senate — as well as, of course, the White House, which has supported the FCC's plan to repeal net neutrality rules.
A Markey aide noted Thursday that it was still early in the process, adding that they would be continuing to build a coalition of lawmakers who would be hearing from their constituents on the issue.
"Our Republicans colleagues have a choice," Markey said in his statement Thursday. "Be on the right side of history and stand with the American people who support net neutrality, or hold hands with the big cable and broadband companies who only want to supercharge their profits at the expense of consumers and our economy."
As Gizmodo reported Wednesday, only 107 of 239 House Republicans signed a letter in support of the FCC's plan to repeal net neutrality rules, which large majorities of Americans — including 3 out of 4 Republicans — oppose, according to a recent survey.
A simple majority is needed to pass a CRA resolution in both the House and Senate, in the latter of which Republicans are set to hold an increasingly slim 51-to-49 majority. However, a two-thirds majority in both chambers would be needed to override a likely veto by Trump.