Politics
6 more Massachusetts ballot questions just cleared a hurdle for 2018
Here's what they would do.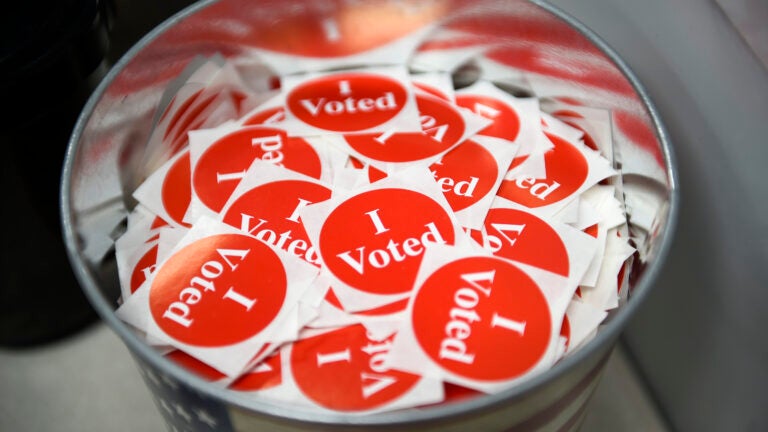 Massachusetts residents could have a lot of ballot questions to vote on next year.
Secretary of State William Galvin's office announced Thursday that six more initiatives had cleared perhaps their biggest hurdle to making the 2018 ballot, joining two other questions that had already met the requirements to be put before voters in next year's midterm elections.
Galvin's office certified that the six new questions had garnered more than the requisite 64,750 signatures necessary to move forward under the state's constitution. But their place on next year's ballot isn't completely settled. Massachusetts lawmakers now have until the end of April to consider and pass the initiatives. Any initiatives that are not adopted must gather and file an additional 10,792 signatures by July 3 to make the 2018 ballot.
Here are the six new measures that were certified Thursday, in order of their number of signatures, and an explanation of what they would do if passed.
1. Law Relative to Patient Safety and Hospital Transparency (Version A): 99,089 signatures
This proposal would limit the number of patients a nurse can be assigned to at once, an idea which has been debated in the hospital industry for years. Many nurses and advocates say it would improve safety and wait times, while opponents argue the rule is inflexible and burdensome.
2. Law Relative to Reducing the Burden of Sales and Use Taxes and Requiring a Sales Tax Free Weekend: 93,698 signatures
Backed by retailers, this initiative would reduce the state sales tax from 6.25 percent to 4.5 percent. As its title also implies, the measure would also mandate a two-day sales tax-free weekend each August (which has been skipped in recent years). Massachusetts retailers say they are already at a disadvantage, having to compete with online shopping and sales-tax-free New Hampshire.
3. Law Establishing a Paid Family and Medical Leave Insurance Program: 87,936 signatures
A law already being considered by the legislature, this initiative would require that workers in Massachusetts have access to up to 16 weeks of paid leave to care for a family member and up to 26 weeks of paid personal medical leave. Advocates say it would allow employees to care for their family and for their own health without having to worry about losing their job.
4. Law Raising the Minimum Wage: 86,440 signatures
This proposal would raise Massachusetts's current $11-per-hour minimum wage by $1-per-hour increments beginning in 2019 until the rate reaches $15 an hour in 2022. Raise Up Massachusetts, the same group sponsoring the paid leave initiative, says the proposal would ensure working residents are able to afford basic living necessities; however, industry groups say it would cause financial ruin. Studies on the subject have produced mixed results.
5. Law Relative to Establishing a Citizens Commission Concerning a Constitutional Amendment to Secure Government of the People: 86,199 signatures
As Boston.com recently reported, the proposal would establish a state commission to research and push an amendment to the U.S. Constitution to overturn the Supreme Court decision in Citizens United v. FEC, which critics say has contributed to the further entrenchment of money in politics.
6. Law Relative to Patient Safety and Hospital Transparency (Version B): 84,633 signatures
This proposal is identical to Version A of the "patient safety and hospital transparency" initiative, except it includes an additional transparency provision calling for facilities that accept state money to provide records of their financial health. Galvin's office said Version B is being submitted in accordance with with an order from a court, which "will decide at a later date if the petition is eligible to be placed on the ballot."
---
As mentioned above, two other ballot initiatives qualified for the 2018 ballot last year. The first, known as the "millionaire tax" would implement a 4 percent state tax on all income over $1 million. The second would repeal the state's transgender public accommodations act signed into law in 2016