Politics
Donald Trump says Robert Kraft called him and applauded the GOP tax overhaul
"He said this tax bill is incredible."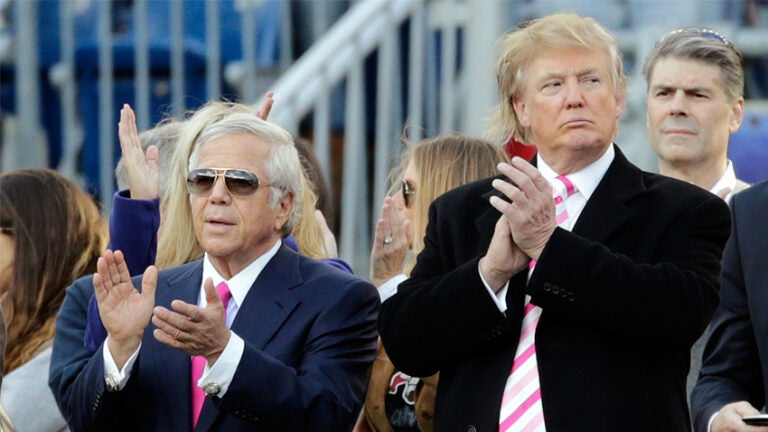 President Donald Trump says the $1.5 trillion tax overhaul package he signed into law Friday has the stamp of approval from New England Patriots owner Robert Kraft.
"He said this tax bill is incredible," the president said. "He owns the New England Patriots, but, he's in the paper business, too. And he said based on this tax bill that he just wanted to let me know that he's going to a buy a big plant in the great state of North Carolina, and he's going to build a tremendous paper mill there — or paper products plant."
In addition to the Patriots, Kraft owns the New England Revolution and five paper and packaging companies.
Kraft has not spoken publicly about the tax plan, according to The Boston Globe, and his spokesperson did not immediately respond to the president's comments.
Kraft has praised Trump and his economic agenda in the past.