Politics
Mitt Romney just changed his Twitter location from Massachusetts to Utah
The move came shortly after Utah Sen. Orrin Hatch announced his retirement Tuesday afternoon.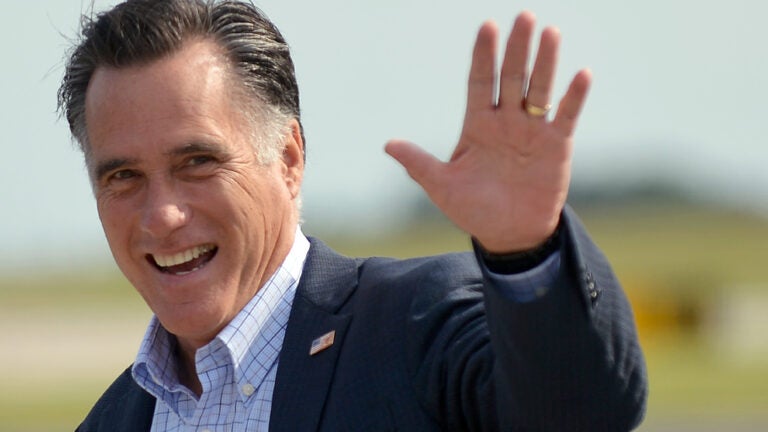 Mitt Romney moved to Utah several years ago. But according to his Twitter profile, the former Massachusetts governor never left the Bay State.
At least until Tuesday afternoon.
First screenshot: 3:12 PM EST today

Second screenshot: 5:45 PM EST today

See if you can spot the difference. pic.twitter.com/OuxM7sc2cd

— Sahil Kapur (@sahilkapur) January 2, 2018
Bloomberg reporter Sahil Kapur presciently captured a screenshot of Romney's Twitter profile, which listed Massachusetts as his location, shortly after Sen. Orrin Hatch, a seven-term Utah Republican, announced his plans to retire Tuesday afternoon. Roughly two and a half hours later, Romney's location conspicuously changed to Holladay, Utah, the Salt Lake City suburb where he and his wife, Ann, built a home in 2013.
Romney has reportedly been preparing to launch a campaign for Hatch's seat under the condition that the 83-year-old senator did indeed decide not to seek re-election. President Donald Trump — whose relationship with Romney is, well, complicated — had reportedly been trying to convince Hatch to run for re-election.
No dice.
Following Hatch's announcement Tuesday, his potential successor took to Facebook to thank the longtime senator.
"Ann and I wish Senator Orrin Hatch and his loving wife Elaine all the best in their future endeavors," Romney wrote.
Romney did not address his own future endeavors, which one would assume will mostly take place in Utah and not Massachusetts.