Politics
Scheduling state primary turns into major political headache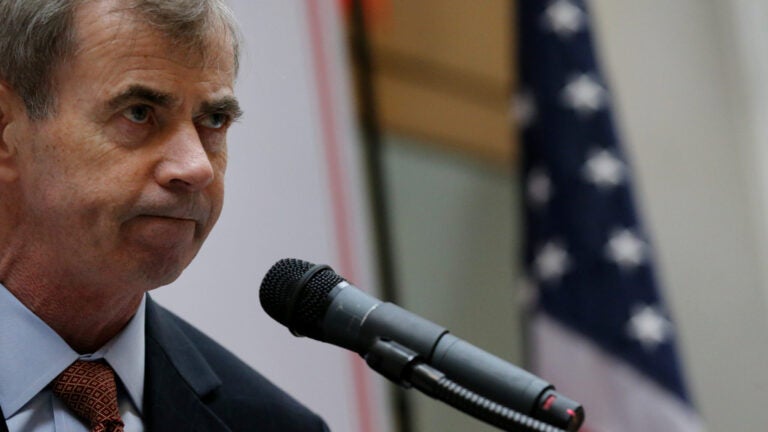 BOSTON (AP) — What should have been a fairly routine administrative exercise — setting a date for this year's primary election in Massachusetts — is turning into a major political headache for state Secretary William Galvin.
The primary is normally held seven weeks before the November general election, which would be Sept. 18.
But this year, that day also marks the start of Yom Kippur. Setting the primary for that date would clash with a state law requiring the primary to be moved when it conflicts with a religious holiday.
Backing up a week to Sept. 11 doesn't help, either, because that would fall on Rosh Hashanah.
That presented Galvin, who oversees state elections, with a potentially dicey decision. The longtime Democratic officeholder decided to crowdsource the decision by making a public appeal for suggestions from voters, candidates or anyone else with an interest.
This week, Galvin announced a decision: He set the date for Tuesday, Sept. 4, the day after Labor Day. That immediately drew the ire of voting advocacy groups like the Massachusetts League of Women Voters and Galvin's Democratic primary challenger Josh Zakim, a Boston city councilor.
Galvin offered an olive branch of sorts, proposing legislation that would allow five days of early voting prior to the primary. Galvin said after consulting with Senate President Harriette Chandler and Speaker of the House Robert DeLeo, both fellow Democrats, he will seek funding for local election officials to conduct early primary voting.
"Given the interest we are already seeing in the primaries and the successful implementation of early voting in the 2016 state election, I believe offering early voting for the state primaries would provide a greater opportunity for voter participation," Galvin said in a written statement announcing the decision.
The first to jump on Galvin's Sept. 4 date was Zakim.
"It is outrageous and unprecedented to schedule a statewide primary for the day after Labor Day, when people are just returning from their summer vacations and haven't had time to focus on the upcoming election," he said. "Scheduling an early voting period during the last week of August is equally ridiculous."
Zakim said there were "any number of dates" that Galvin could have picked instead of a date that Zakim said would end up depressing the vote.
Zakim said he recommended weekend voting, saying it would make it easier for working people and young people to get to the polls despite busy work and school schedules.
The League of Women Voters was only slightly less critical.
The league said it was pleased Galvin had embraced their idea of extending early voting to the state primary after it proved enormously popular during the 2016 general election.
But the league also said the Tuesday after Labor Day was a poor choice — in part because the early voting period would fall during the waning days of August, when few people are in campaign mode.
"Voting on the day after Labor Day will prove challenging for voters in the commonwealth, especially for families preparing children for the start of school, and for candidates who are eager to get their message out to voters," the group said.
The group urged Galvin to roll out what they called "a robust public relations campaign" to make voters aware of the date of the primary and of options for early and absentee voting.
Other states facing the same dilemma have found dates other than the Tuesday after Labor Day to schedule their primaries.
In Rhode Island, officials decided to move the primary elections to Wednesday, Sept. 12, to avoid conflicting with Rosh Hashanah. The state's primary is generally set for the first Tuesday after the first Monday in September, which is Sept. 11 this year.
Delaware decided to move the 2018 primary election date from Sept. 11 to Sept. 6, a Thursday.
In New York, a state lawmaker last year announced legislation to change the scheduled Sept. 11 primary to Sept. 13 to avoid conflicts with Rosh Hashanah and the ceremonies remembering the Sept. 11 attacks.
New Hampshire has also scheduled its primary for Sept. 11.