Politics
Al Gore to speak about climate change and politics at Tufts
The former vice president will be in Medford this week.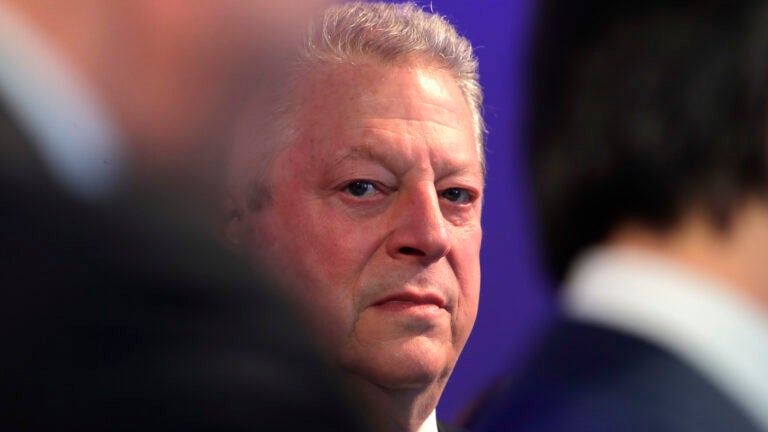 MEDFORD, Mass. (AP) — Former U.S. Vice President Al Gore is speaking about climate change and politics at Tufts University.
The 69-year-old Democrat is slated to appear Wednesday at the university in the Boston suburbs. The event is open to the Tufts community but will also be livestreamed online.
Kelly Sims Gallagher, a professor of energy and environmental policy at Tufts, will moderate the discussion with Gore, who was the subject of "An Inconvenient Truth," an Oscar-winning documentary about global warming. Gore received a Nobel Peace Prize in 2007 for his climate change activism.
Gore served as vice president under President Bill Clinton from 1993 to 2001 and lost his bid for president to Republican George W. Bush in 2000.
He also served as a U.S. representative and then a U.S. senator from Tennessee.