Politics
Capuano faces a major challenge from Pressley. And Warren, Markey aren't endorsing him.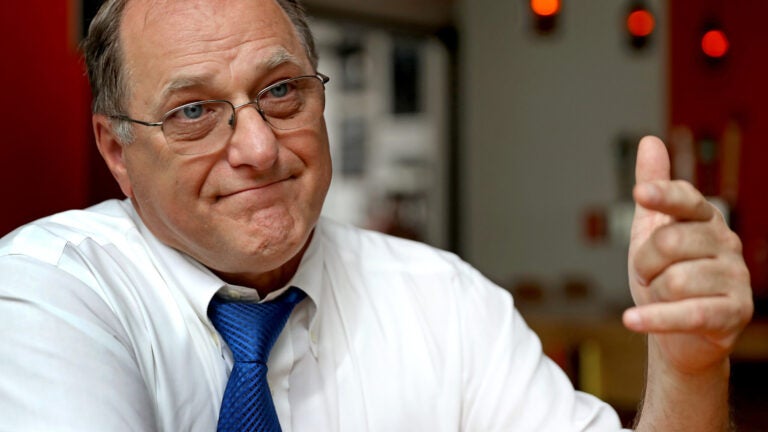 Giving an unexpected cold shoulder to a colleague and fellow Democrat, both Massachusetts senators and two of its representatives are declining to back 10-term incumbent Michael E. Capuano in his congressional primary fight against Boston City Councilor Ayanna Pressley.
While Capuano, a staunch progressive, has the support of most of his colleagues in the state's congressional delegation, Senators Elizabeth Warren and Edward J. Markey are not currently among them. Neither are Representatives Niki Tsongas and Seth Moulton.
None of Capuano's colleagues has endorsed Pressley. But the slight is unusual because the delegation generally presents a united front. Capuano is running, in part, based on his chops as "an inside politician'' — someone with the relationships to get the job done for his Boston-area constituents.
The Sept. 4 primary for the Seventh District pits two liberals with little daylight between them on policy issues. Pressley has emphasized other differences: At 44, she is a generation younger than Capuano, who is 66. She is a black woman from Dorchester; he is a man of Irish and Italian descent from Somerville.
That contrast may be a factor in the district, which encompasses Somerville, Chelsea, Everett, Randolph, half of Cambridge, one-third of Milton, and the majority of Boston. The district had a 56 percent minority population when it was drawn by the Legislature for the 2012 election. It is the state's only congressional district where the majority of residents — though not necessarily voters — are minorities, a term that includes people who are black, Asian, and nonwhite Hispanic.
Asked about the delegation colleagues who haven't endorsed him, Capuano said in a statement: "I am truly grateful for the support I'm receiving all across the district from local, state and federal officials as well as community and union leaders who know I will continue championing progressive values and standing strong against Trump's destructive agenda.''
Capuano has cruised to reelection victories with ease since he first won the seat in 1998. Pressley entered the race in January, becoming his most serious challenger to date. This week, the Globe polled the delegation to gauge support for the two Democrats in the race.
"We are focused on our campaign and have no plans to get involved with primaries across the state,'' said Gabrielle Farrell, a spokeswoman for Warren, who does not face a primary challenge as she seeks a second term in the Senate this year.
Markey spokeswoman Giselle Barry said the senator is not endorsing in the race "at this time.''
"Mike and Ayanna are both public service powerhouses and are dedicated to blocking the Trump agenda, which is what we need right now,'' Markey said in a statement. "They are fighters, they are progressives, and they are both my good friends. I know the primary voters will get to hear directly from them how they plan to protect Massachusetts from Trump's divisive and damaging policies.''
Katie Enos, Tsongas's chief of staff, said "at this point'' the congresswoman "has no plans to endorse'' in the primary. Tsongas is not running for reelection this year.
And Moulton, who in 2014 beat then-congressman John Tierney in a Democratic primary, is staying neutral, spokesman Matt Corridoni said. Moulton made his position clear in recent weeks, saying he "would be a hypocrite'' if he got behind the incumbent, as Tierney's congressional colleagues did four years ago. (In June 2014, three months before that year's Democratic primary, Warren endorsed Tierney and lavished praise on the congressman, calling him "a tireless champion for Massachusetts families.'')
Even among the members of Congress endorsing Capuano, there was praise for Pressley.
"Mike Capuano is a great partner on issues affecting Massachusetts families, especially in fighting for improved transportation infrastructure like the Green Line, and I support his reelection,'' Representative Katherine M. Clark, a Melrose Democrat, said in a statement. "Ayanna Pressley is a longtime friend and a vital voice for her constituents, and I'm glad that her perspective and experience is included in our democratic process.''
The others members of the federal delegation — Representatives Richard Neal, James McGovern, Joseph Kennedy III, Stephen Lynch, and William Keating — also are backing Capuano, their aides told the Globe.
Capuano endorsed Martin J. Walshduring his successful 2013 campaign for mayor, and Walsh is expected to return the favor by boosting Capuano in the primary.
Still, "no decisions have been made on which races Mayor Walsh will endorse in for this election cycle,'' said a Walsh aide Tuesday. "At this time, he has not made any endorsements for statewide or local Boston races.''
For her part, Pressley, serving her fifth term on the council, has yet to receive much support from her Boston colleagues.
The Globe e-mailed the 12 other councilors Monday evening asking if each would be endorsing a candidate in the Seventh District primary and, if so, whether it would be Capuano or Pressley.
Five councilors replied by Tuesday afternoon. Annissa Essaibi-George, an at-large member of the council, said she has endorsed Pressley. Councilors Frank Baker and Tim McCarthy said they will be endorsing Capuano.
"Mike has been a tireless advocate for the working family in Massachusetts,'' McCarthy said in an e-mail.
And Councilors Ed Flynn and Josh Zakim said "at this time'' they will not be endorsing in the primary.
Pressley responded by saying she remains focused on "securing the endorsement of the people of the Seventh Congressional District.''
She said she got into the primary race "fully aware'' of the dynamics of taking on an incumbent who took office in 1999. "I respect the process through which my colleagues have arrived and are arriving at their decisions in this campaign.''