Politics
Seoul defunds US NKorea think tank after leadership dispute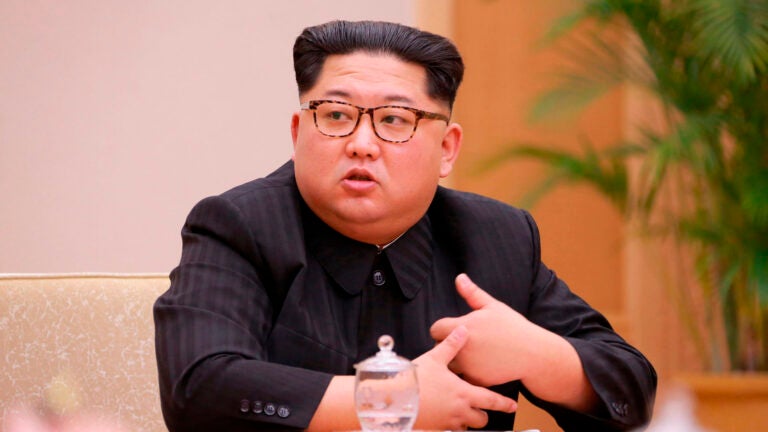 WASHINGTON (AP) — A U.S. university institute at the cutting edge of research on North Korea says the South Korean government has terminated its funding, forcing it to close after it rejected demands to change its leadership.
Robert Gallucci, chairman of the U.S.-Korea Institute at John Hopkins University's School of Advanced International Studies, said it will close in May after rejecting "utterly inappropriate meddling" in its academic affairs.
The institute conducts graduate studies on Korean affairs but is best known for the website 38 North, an authoritative source of information and analysis on North Korea. It often uses commercial satellite imagery to shed light on the secretive nation's nuclear and ballistic missile programs. The institute had received about $1.8 million annually from the South Korean government-funded Korea Institute for International Economic Policy, or KIEP.
The decision to cut funding was met with surprise in Washington. The U.S. institute includes a number of prominent advocates of U.S. diplomatic engagement with North Korea, a cause that has been championed by the liberal South Korean government of President Moon Jae-in. He is due to meet with North Korean leader Kim Jong Un late this month and has paved the way for a planned U.S.-North Korea summit in May or June.
Gallucci, a former U.S. diplomat and veteran of nuclear negotiations with Pyongyang, said it was a setback for research on North Korea and Korean studies in one of the two top U.S. universities that prepares students for a career in international affairs.
"This is a peculiar time to decide to screw with an institute whose purpose is ROK-U.S. relations, just when you have got two summits coming up," Gallucci said, referring to the Republic of Korea, the official title of South Korea. "I mean, could you take any more careful aim at your foot?"
In a press release announcing the funding cut, KIEP said that both ruling and opposition South Korean lawmakers had taken issue with poor audit reports, lack of transparency in selecting visiting scholars and internships and the "excessively long" tenure of the institute's director, who was appointed in 2007.
Gallucci, a former dean at the School of Foreign Service at Georgetown University, rejected those allegations. He said the institute's financial reporting was very thorough and there was no mismanagement of funds. He said he had asked the South Korean government for evidence and had "gotten zero."
Gallucci said South Korean government officials had made clear in conversations and in writing that they wanted the institute's director and assistant director to be replaced, although they had no authority to demand that. He said the university dean had rated both individuals' performance highly.
An official with South Korea's presidential office maintained it had not requested the U.S. institute's director, Jae Ku, to be replaced. The official requested anonymity, citing office rules. KEIP said in its statement that it intends to keep funding Korea studies at John Hopkins.
Officials at the institute said up to eight people could lose their jobs. The website 38 North has alternative sources of funding so will be able to continue its operations beyond May.
It wasn't immediately clear why the ouster of particular staff at the institute was sought, or whether pulling funding that could impact its research might be viewed as a way of placating North Korea ahead of Moon's summit with Kim, planned for April 27.
Conservative politicians and media in South Korea have accused Moon's government of trying to tame critical voices.
Ku has conservative leanings, but he was primarily involved in administration, not research. Others at the institute, including Gallucci and assistant director Jenny Town, have long advocated U.S. engagement with North Korea, rather than isolation, to address its nuclear weapons program.
The conservative newspaper Munhwa Ilbo questioned whether Moon was running a "blacklist."
"If the government had tried to forcibly pressure the institute into firing certain individuals, that just shows how clueless it was about the culture of American think tanks," the paper said in an editorial. "It's more than just a blacklist controversy — it's a matter of damaged national image."
Moon's conservative predecessor, Park Geun-hye, now jailed for corruption, was accused of blacklisting thousands of South Korean artists deemed as unfriendly to her government, denying them state support.
____
Associated Press writer Kim Tong-hyung in Seoul, South Korea, contributed to this report.