Politics
Trump-Macron tree faces at least 2 years in quarantine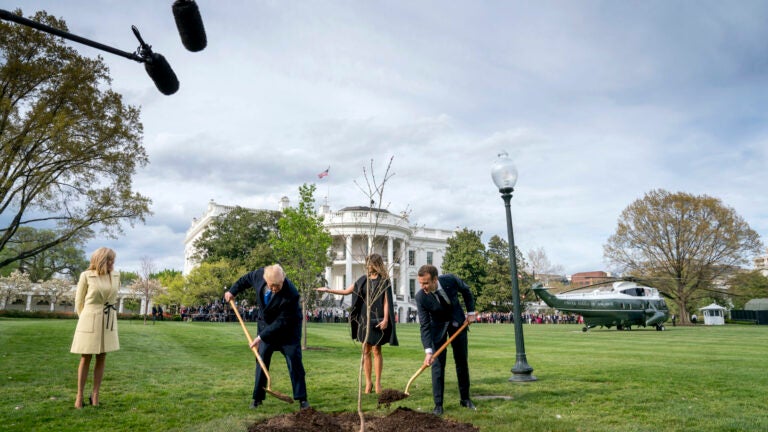 WASHINGTON (AP) — The oak sapling that was a gift to President Donald Trump from French President Emmanuel Macron is facing at least two years in quarantine.
The leaders planted the tree on the White House lawn during Macron's state visit in April. But a mystery was spun days later when journalists noticed it had been removed.
Macron's office later said the tree was quarantined like other plants or animals brought into the U.S. Macron gave Trump two trees and both are in isolation.
The U.S. Department of Agriculture's Animal and Plant Health Inspection Service said this week that at least two years of monitoring and testing may be required before the trees can be planted.
The agency says quarantine is necessary because pathogens like fungi aren't as easy to spot as insects.