Politics
Mitt Romney finally revealed his presidential vote in 2016
"I realized it wasn't going to go anywhere, but nonetheless felt that I was putting in a very solid name."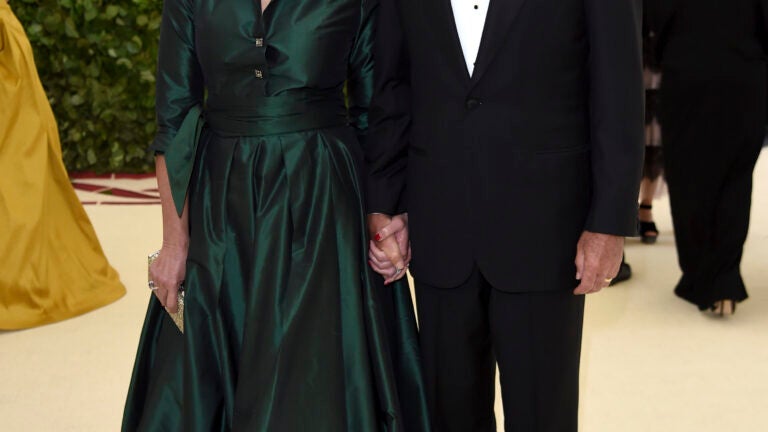 Feel free to exhale.
Mitt Romney never publicly disclosed who he voted for in the 2016 presidential election. That is, until Wednesday. In an interview with the Deseret News and KSL-TV editorial boards, the former Massachusetts governor, 2012 Republican presidential nominee, Utah Jazz fan, and U.S. Senate candidate revealed the name he cast two Novembers ago.
We should have known.
It was his wife, Ann Romney.
"I wrote in the name of a person who I admire deeply, who I think would be an excellent president," Romney told the local Salt Lake City outlets. "I realized it wasn't going to go anywhere, but nonetheless felt that I was putting in a very solid name."
Seriously though, we should have known. Romney had hinted he might write-in his wife's name months before the election.
"I will either write in my wife's name, who would be an ideal president, or I will write in the name of a third-party candidate," he told CBS News' John Dickerson at the 2016 Aspen Ideas Festival that June.
At that point, it was clear Romney was not going to vote for either of the two major-party candidates. He told Dickerson at the time that he disagreed with Hillary Clinton, the Democratic nominee, "on so many things I can't possibly vote for her." But Romney also repeatedly and outspokenly criticized the brash style and divisive policies of Donald Trump, who he said should be disqualified from consideration. But after pitching himself for secretary of state and launching his own Senate bid following Trump's election, Romney's relationship with the president has become somewhat more complicated.
In an interview with NBC News earlier this week, Romney said he would not point to Trump as a "role model" for his grandchildren "on the basis of his personal style."
"He has departed in some cases from the truth, and has attacked in a way that I think is not entirely appropriate," the former governor said.
And yet, he acknowledged the two have a lot in common when it comes to policy.
"I think that his policies have been by and large a good deal better than I might have expected," Romney said. "But some of the things he has said are not ones that I would aspire for my grandkids to adopt."
Anyway, that's one unanswered question from the 2016 election we can now check off the list. That said, we're still waiting to hear who Sen. Elizabeth Warren voted for in the Democratic primary.