Politics
Here's why Jennifer Lawrence is getting involved in Maine politics
The actress's activism sabbatical has taken an idiosyncratic, northeastern turn.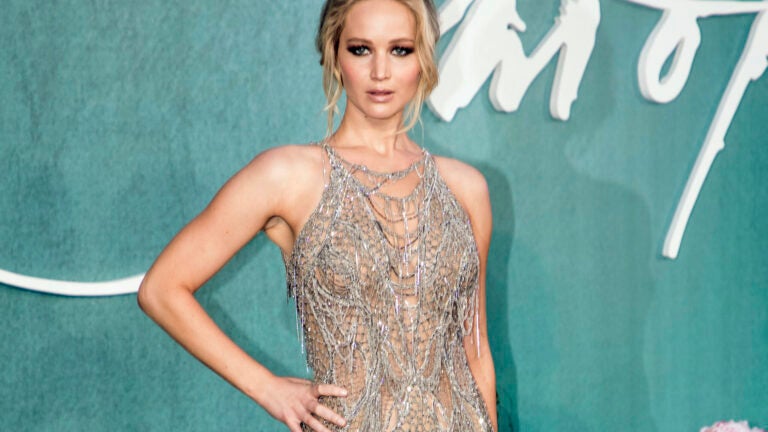 Maine voted to implement ranked choice voting more than a year and a half ago. Next week, the state's residents are being asked again if they really want to go ahead with the innovative voting system. And supporters of the ranked choice voting are getting some last-minute celebrity support.
In a new video, actress Jennifer Lawrence is urging Mainers to "get out and vote yes on Question 1 to protect ranked choice voting" in the state's June 12 primary elections.
Lawrence said earlier this year that she was taking a sabbatical from acting in 2018 to focus on activism. As a board member of Represent.Us, she has appeared across the country to campaign for "nonpartisan initiatives to help make government work better for all Americans," such as increasing youth voter turnout and limiting the influence of money in politics.
Now, Lawrence's political activism has taken her (digitally, at least) to the country's northeasternmost state.
"The people of Maine approved ranked choice voting in 2016 — a simple, fair, common-sense system of voting — but the state legislature overturned it," she says in the video released by the Gorham-based Committee for Ranked Choice Voting. "On June 12, protect ranked choice, and our democracy, by voting yes on Question 1."
Ranked choice voting is a fundamental reform of how voters fill out their ballots.
Rather than casting a vote for one single candidate, individuals rank their preferred choices first, second, third, and so on. If no candidate receives more than 50 percent of the vote after voters' first choices are counted, the candidate who had the least amount of first-choice votes has their votes reallocated according to the second choices. The votes are then recounted, and the process is repeated until one candidate has more than 50 percent of the vote.
Proponents say the system allows voters more freedom, eliminates worries about "spoiler" candidates, and results in more civil campaigns.
The system was narrowly passed by voters in a 2016 ballot referendum, making Maine the first state to implement ranked choice voting statewide. However, ranked choice voting has since run into issues regarding technical questions about whether it runs afoul of Maine's state Constitution. Nevertheless, a state court ordered officials to implement it for the coming primary elections.
State lawmakers passed a bill in 2017 to potentially repeal ranked choice voting in 2021, but a supporter-backed "people's veto" ballot question, if it passes next week, would effectively block the bill and protect the system.
Anyway, it's all gotten somewhat confusing. The main takeaway here is that ranked choice voting will be used in next week's elections and that Lawrence says Mainers should vote to keep it.